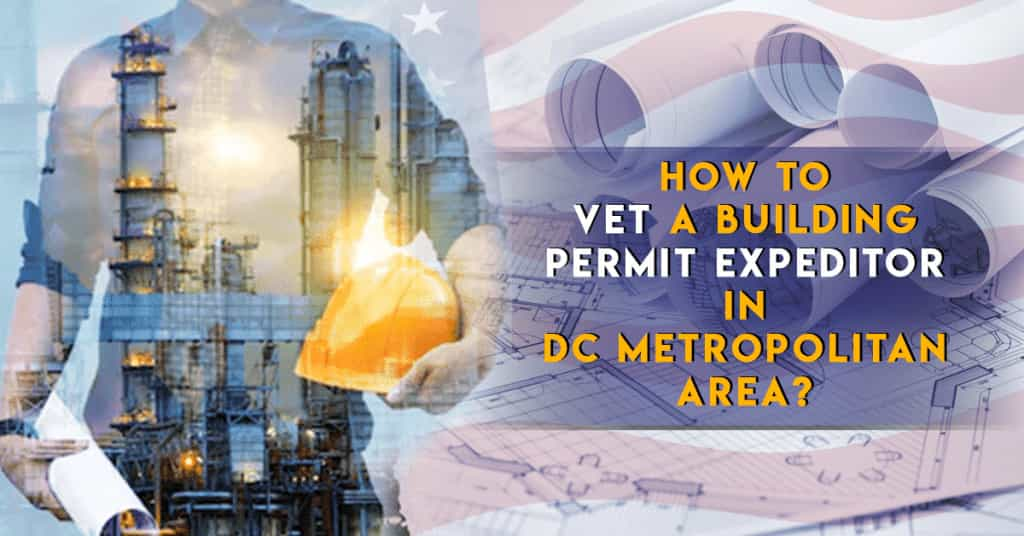 Are you opening a commercial establishment in DC? Looking for building permits in Washington DC Metropolitan Area? Check out the vital things to vet a building permit expediting service provider in DC before handing over your building plans.
While selecting a building permit expeditor in DC, the required specifications include regional knowledge, the process of managing rechecks, and pricing. Some consider only the expertise. However, it is essential to weigh up the rechecks and pricing simultaneously. It is because rechecks and pricing can dismantle the building permit of a project. The best option is to choose an expert building permit expeditor in DC.
Let's take a quick look at the essentials for vetting a building permit expeditor:
Regional Awareness – While vetting a building permit expediting service, it is essential to know whether the permit service expeditors can interpret the code in your region, how they are organizing plans and the people they are communicating during plan checks. For instance, a building permit expeditor should know the entryway requirements of Americans with Disabilities Act, height requirement for handrails in the bathroom, the racking requirement specific to a city, the weight of a racking permit, and similar details. Discuss your plan layout as every municipality or city has its way of preferring an inspection plan. An ideal way of vetting a building permit expeditor is conducting your diligence by combing through the website for requirements. Be prepared with a list of questions like "How many plans are a necessity?, Whether the trades in a large package or separated?". Another essential facet of regional expertise is the relationship factor. If a permit expeditor has a good rapport with the permit authority, it is most likely that you will get a permit quickly.
Managing Rechecks – Your building plan needs to get rechecked by the city if it's a big project. While considering a permit expeditor in DC, check out the process of handling pre-submittals, reviews, and rechecks. You can ask the building permit expeditor about the way of handling the initial submittal, describing the process plans, and giving notifications once submitted. It's essential to communicate to the building permit facilitator in DC about the way of managing plan check reviews, describing the review process, and finding out how the notification process differs compared to your architects. The final part is the resubmittal, which is a bit tricky, and you have to ask questions in such a way as to get information about the resubmittal system.
Pricing – Finally, it is essential to have a word with the building permit expeditors about the prices they will charge. Most permit facilitating service providers charge in three primary ways, including customizations, hourly rate, based per project, and per action item. Hourly rate is straightforward – the permit expeditors finalize the price as per the time spent on the project charged as per the agreed-upon rate, which varies according to the jurisdiction, project size, scope, and deadline. A strict authority or timeline leads to higher hourly rates, and complex projects are also rated higher. Building permit expediting services in DC evaluates project price based on the project. You should track the time spent on the project, and an expert building permit expeditor will provide you with a status update. An action item is a common way of building permit expeditors to charge their services and requires an understanding of price actions taken on your behalf. Pricing can be complicated with some building permit expeditors in DC as they claim to prepare prices based on a project but later make the charge as per action item. Ensure you understand pricing before handing over your building plans to an expeditor.
Tejjy Inc is a construction management solution provider in DC, providing permit expediting services to real estate developers, owners, homebuilders, developers, engineers, construction managers, architects, institutions, and corporations in Washington DC in a timely and professional manner.  If you have the plan of starting a construction project or want to remove stop-work orders from DCRA and other regulatory agencies in the DC Metropolitan area, call 202-465-4830 or write to info@tejjy.com for construction permit approval in DC.