Scan, Survey and Mapping with Drone Aerial Surveying Services In USA
Reliable, Accurate and Fast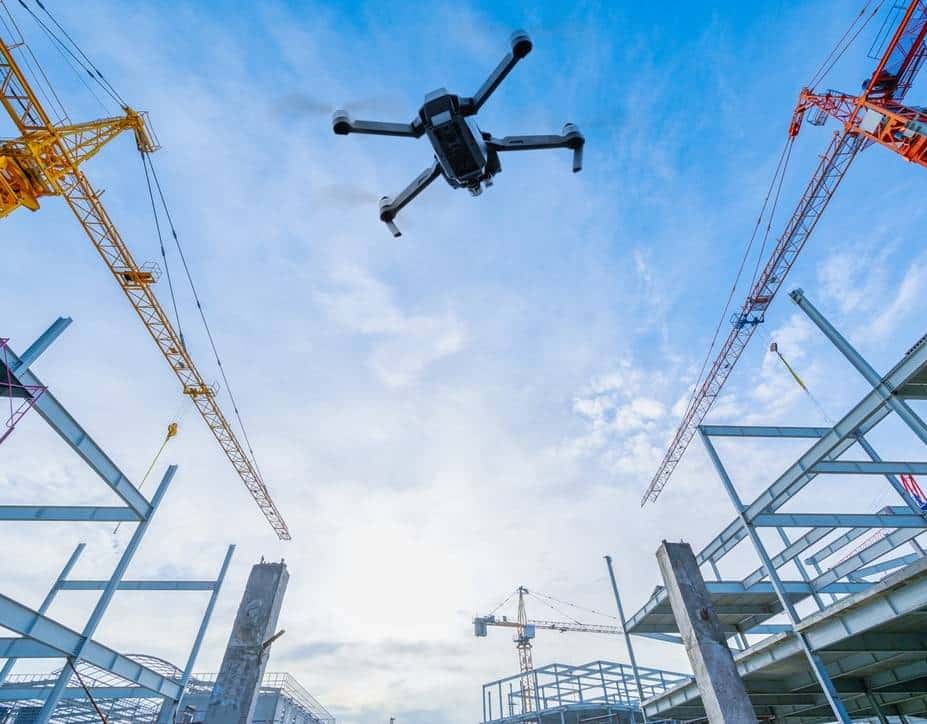 For a digital representation to be created, we first need to collect data about the site or the building. Our drone mapping services enable us to procure precise topographic maps to create 3D BIM models of buildings. Drones or Unmanned Aerial vehicles (UAV), Robotics, and Artificial Intelligence(AI) elevate better BIM implementation and visualization. VDC Managers use construction drones for land and aerial surveying, scanning, and mapping. Drone mapping services use LiDAR technology for capturing data.
Utilizing LiDAR we provide 2D/3D maps or models for even dangerous and sensitive areas. The captured point cloud data is processed by surveyors as per their requirements. The real-time image capturing improves the communication amongst project stakeholders and a safer construction environment. Tejjy Inc., is one of the best drone mapping service providers in USA, using Unmanned Aerial Systems (UAS) cameras for precise drone mapping at a reduced rate and faster pace.
Tejjy has been trusted by engineers, construction managers, and facility managers, for drone mapping services for commercial, industrial, infrastructural, and engineering projects across USA. Our drone mapping, collect data for construction as-built, digital twins, 3D topographic maps, and 3D BIM models for better analysis, planning, and implementation of strategic decisions.
How Are Drones Mapping & Surveying Services Used In Construction?
BIM VDC implementation by construction companies in USA ensures enhanced effectiveness in planning, surveying, and data capturing. The uses of drone surveying for construction include:
Conducting aerial site and building surveys to assess the conditions of any building for facility management
Construction site planning and progress tracking
QA/QC Inspection
Site mapping for 3D modeling and analysis.
Capture exact point cloud data with topography and building details.
Live feed and virtual talks for better site logistics.
Reduced cost and time for mapping a construction site.
Simulation of 3D BIM model from drone-captured images helps in identifying planned progress versus actual progress.
Better site planning and real-time data monitoring during the construction life cycle.
Affordable and effective construction marketing with informed decision-making capabilities.
Thermal drone cameras ensure quicker, safer building surveillance for building inspection, equipment maintenance, and assisting in Facility Management.
Risk mitigation for construction safety


Experienced Team


Quick Response Time


Commitment

Insight Knowledge Of Codes & Standard
ROLE OF DRONE SURVEYING & MAPPING SERVICES IN BUILDING DESIGNS:
Tejjy Inc, Drone mapping & surveying services provider in USA, employs unmanned aerial vehicles (UAV) at four stages of the construction process.
Facility Management Maintenance Phase
How Tejjy Drone Surveying & Mapping Services Helps in Construction Management?
TejjyInc's VDC Engineers assists you with the following: –
Monitoring Project Progression: Constant monitoring of project progress using UAVs helps construction managers in enhanced decision making.
Construction Site Mapping: VDC assists site managers to acquire precise site data through digitized survey techniques using laser scanners and BIM.
Volumetric Measurement: Tejjy aids stakeholders by offering accurate Stockpiles Volume Estimation through machine learning. It improves efficiency and reduces resource wastage.
Risk Reduction in Building Observation: Drones assists surveyors to map the risky site areas without the need of being physically present. It enhances the safety of the surveyor and labours.
Connect with our Allied Services