Perform Quick Digital Take-offs from Blueprints
Tejjy Inc. BIM modelers provide a list of building materials necessary for completing projects with strict accordance to project timelines. Competent BIM consultants of the design-build in USA develop detailed parametric building components within a virtual model through 5d BIM quantity take-off methods. Top BIM engineers perform accurate construction takeoffs, assisting swift material procurement, enabling estimators to model building facilities from the earliest stage of design.
Working with different types of bill of materials, 5D BIM supports Tejjy Inc. to perform multi-dimensional functions, enabling 3d visualization and walkthroughs, BIM clash detection and coordination and item scheduling. Undertaking  material takeoffs with 5D analysis, Tejjy Inc. BIM modelers bring detailed project cost estimation. To predict ROI (Return on Investment), the BIM service providers in USA upgrade the BOQ (Bill of Quantities) and BOM (Bill of Materials) documents, leveraging parametric cost estimation in real time. As a result the 5d material counts of Tejjy Inc. aid AEC professionals to minimize process disruptions, faster corrective actions and accurate decision making.
Bid & Win Construction Projects with Precise 5D BIM Modeling and Quantity Take-Off/Bill of Materials

Architectural Quantity Takeoff– Ceiling, Doors, Windows, Railings, Finishes, Blockwork, Flooring, Landscape, etc.
Structural Steel Estimation– Steel, Rebar, CMU Walls, Concrete, Drywall, etc.
MEP BIM Quantity Take-Off– Ducts, Accessories, Fittings, Pipes, Equipment, Cable Trays, Hangers, HVAC, etc.
5th dimension of BIM(Building Information Modeling) is 3D BIM with cost added feature in virtual BIM model. 5D BIM in coherence with Revit BIM model is adopted for quantity takeoff. Being experienced 5D BIM service provider in USA, we collaborate with Architects, Engineers, Estimators, Contractors for estimation to win bids with precise project estimation .  Tejjy Inc. facilitates Bill of Material/Bill of Quantities/Quantity take off services for quantity surveyors, architects, planning engineers, general contractor, subcontractor, real estate developers, builders. We work collaboratively on project for fast accurate takeoff from any dwg, pdf or dxf file.This facilitates handling material procurement and saving inventory costs.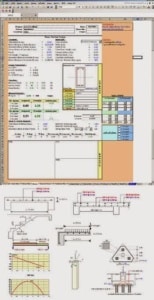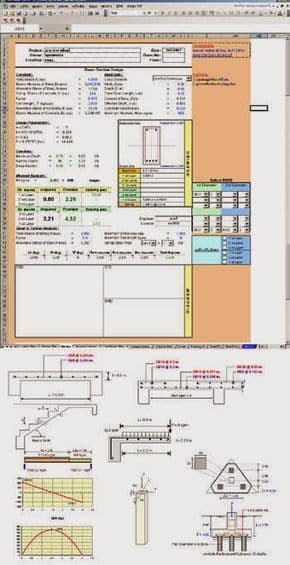 Why choose Tejjy Inc. for Quantity Take-Off /Bill of Materials Services?
Competent Communication Tool – You can connect project stakeholders including clients, contractors, consultants & architects at one platform using 5D BIM.
Accurate Estimation – Using BIM Modeling and associated data, cost managers can quickly evaluate the quantities of specific items, applying costs for a comprehensive cost estimate.
Automatic Counting – BIM Modeling saves BOQ process time, facilitating cost visualization in 3D and getting an automatic notification in case of any modification made in the BIM model.
Indicative Cost Plan – Construction project managers can make indicative cost plans, updating project development with BIM and getting engaged from the project onset.
Project Planning – BOQ plays a vital role in project planning.  Since components with quantities get listed, half of the planning work gets done, becoming a part of WBS (Work Breakdown Structure) for the construction schedule.
Evaluation & Comparison – You can know the project components and thus can make the right evaluation by floating the BID & comparing it with the contractors based on each item, which ultimately helps to get competitive bids. 
Connect with our Allied Services
Call us at 202-465-4830 or email us at info@tejjy.com to discuss with us your project idea or requirements.
Don't let deadlines & change orders slow you down. Use 5D BIM Quantity Take-Off (QTO)/Bill of Quantities (BOQ) in MD, DC, VA, and Baltimore to get speed and accuracy. Tejjy Inc. expedites the digital quantity take-off process with 5D BIM, creating take-offs & calculations for your construction project.
Discuss Bill of Quantities (BOQ)/ Quantity Take-offs in DC Metropolitan Area, Baltimore, MD, & VA.
Our professionals perform quantity surveys and estimates to help construction professionals handle information such as Unit Costs, Order of Magnitude, Square Foot, etc.