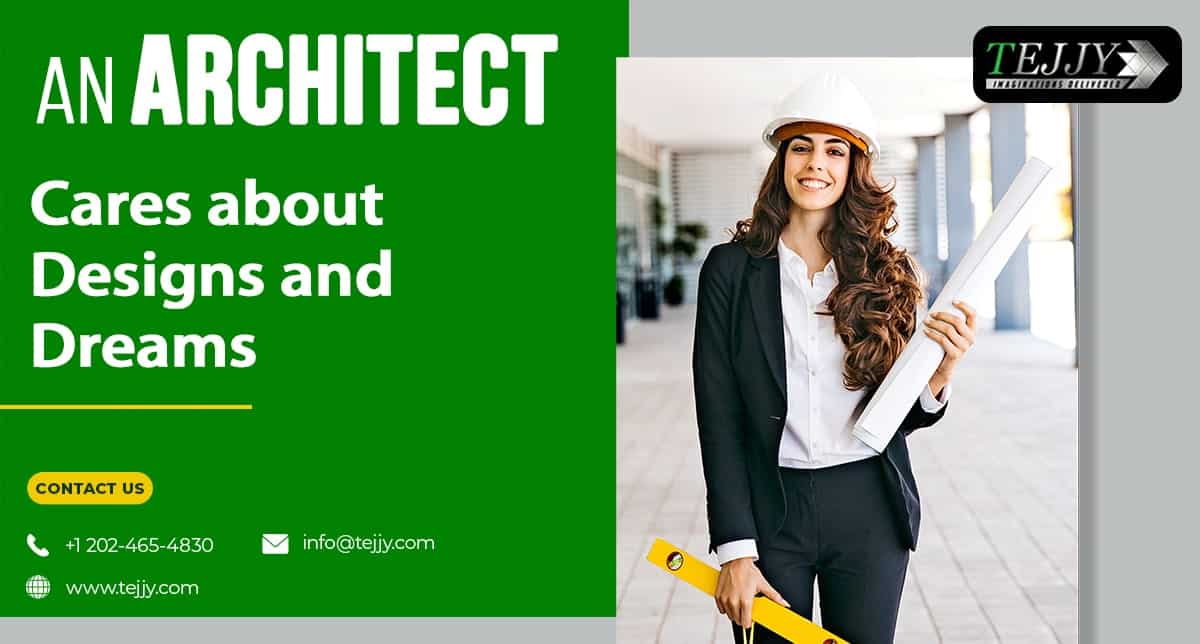 Are you searching for an architectural design company in the USA? Well, you may seek architectural design services in DC, VA, MD, Baltimore areas to get a competent architectural design services proposal.
A Brief about Architectural Services:
Architectural services include design, construction documents, and construction administration. Architects also provide a variety of services including feasibility studies, architectural program design, and project management. Some firms only undertake design work, whereas other firms perform technical work as well as design work. An Architectural Company in DC executes both the task and works on a project from the start to finish.
An architect also provides various other pre-design services like master planning & historic research on an existing building or building site. The process ensures that the building requirements are clearly understood before the creation of construction documents.
How a List of Architectural Services Can Help Design & Construction?
Project Inception- The planning of an architectural project begins here. Working together with an architect helps in sharing project needs, thoughts and goals.
Conceptual Design –Architectural conceptual design is the initial phase of design, in which drawings or models are the tools for explaining the proposed system. It is a set of integrated ideas & concepts about what the projected building system should perform, behave and appear so that itis comprehensible by the users in the desired manner. This design is matched with LOD 100 Revit Model, including elements as Masses, used for preliminary studies like Overall Project Phasing. Analysis as per the Location and Orientation can be accomplished and quantities based on Overall Area & Volume can also be obtained.
Schematic Design – During this stage, an architect starts the work by preparing preliminary design sketches as per client requirements and budget for exploring and illustrating probable opportunities. The architects review the options, pointing out the merits, and responding to the input. During this stage, the architect's sketches interpret the client's functional relations among various activities, that gets translated to a model, corresponding with LOD 200 Revit model including elements where Masses get replaced with Generic Components.
Analysis based on Overall Systems can be accomplished and Quantities based on specific Elements can also be acquired during this stage. The key facets of components during this stage are the thickness & width, allowing quantity-takeoffs.
Detailed Design Development – The stage of design development is an enhancement to the schematic design stage for a stronger delineation of the scope and quality of the finished project. At this stage the cost projections are determined about how the design matches as per the budget expectations, or what to be done in case of any adjustment.The stage of Detailed Design follows the schematic design where the schematic design resolutions are executed in greater detail. 
The details get reproduced in the model, matching roughly with LOD 300 Revit Model. This provides the Architectural, Engineering & Construction clients with drafted to-scale drawings, demonstrating how the project would appear once the construction gets over. LOD 300 models include elements where Generic Components get replaced with clearly defined Assemblies. Analysis built on specific systems can be implemented and quantities based on materials can also be extracted. At LOD 300, the model can be leveraged for producing Construction Documents and Shop Drawings for the analysis of energy performance, clash & cost.
Construction Documentation – Once the design concepts are decided, the architect starts working with the drawings and specifications. These are essential for obtaining building permits and bids and guiding the contractor in construction. The stage of construction documentation acts as a bridge between building design and physical building form. This includes the preparation of drawings and specifications that describe the detailed requirements for the construction of a building project. In respect of modeling, this matches with the LOD 400 Revit model with all building information about components that are accurate in respect of shape, size, location, measurement and alignment with assembly & detail.
At this level, the Model consists of non-geometric 3D information including the text, dimensions, notes & 2D details. Construction Documentation is a complete representation of the proposed building elements. Analysis can also be executed at this level like Energy Performance, Clash Detection as well as Sequencing & Cost. Some of the examples of sheets during this stage comprise of Overall & Enlarged Floor Plan, Room Layouts, Elevations, Building Sections, Partition & Typical Details of Door, Window & Schedules, Floor
Finish Plans, Reflected Ceiling Plans, Furniture Layout & Landscape Plans, Interior Elevations, Egress Plans and Quantity Take-offs/Bill of Materials (BOQ).
3D Visualization for Building Analysis –Architectural design visualization relies on envisaging building, based on small scale physical model and the sketch of an architect. 3D Visualization through Revit software provides the right solution with the ability of visualizing a building performance before construction. Revit BIM Modeling is often used for exploring and validating building designs. Revit & 3D Max software solutions help to visualize the construction, identifying constructability issues & saving time.
Design verification gets facilitated through BIM, ensuring that the architectural design meets client expectations through a virtual mock up of building components with equipment & finishes.
A virtual tour of the proposed building with a detailed 360-degree view can be created through comprehensive 3D renderings & walk throughs, enabling project visualization before it is built.
Architectural BIM Services – Building Information Modeling (BIM) is a sort of 3D model for architecture with more information compared to the typical architectural software. BIM modeling carves out the right niche for standard architectural services. BIM services for residential facilities, private properties, and housing schemes facilitate the home builders to plan and execute construction projects. BIM deliverables include 3D Modeling, 4D construction simulation, facility & asset management, sustainability optimization, energy efficiency & thermal performance analysis of buildings.
Bidding & Negotiation – An architect guides in selecting contractors for competitive bids by evaluating the bids and preparing the contract between the AEC client and the contractor.
Pre-purchase Evaluation –Architectural Pre-purchase Evaluation services include providing on-site consultations with a realtor, ensuring purchasing decisions with the best available information, updating information on setbacks, dealing with zoning regulations & structural issues,getting an idea about realistic renovation costs and facilitating a financially sound & informed real estate purchase.
Construction & Contract Administration – An architect also consults and advises construction clients during construction. On-site visits determine whether construction is scheduled per the contract and whether the design, materials and workmanship will be according to the acceptable standards.
Permit Expedition Services – Permit expedition is also a part of the architectural services. The permit expeditors are conversant with the building and zoning codes of the DCRA permit approval process for construction and renovation. AEC (Architectural, Engineering & Construction) professionals obtain building permits for residential and commercial architectural services project through the permit expeditors.
Performance of Construction / Occupancy Certificate – An architect provides regular progress reports for informing the client and approving payments to the contractor. The architect always remains involved until the project gets accomplished.
Home Additions, Renovation & Remodeling – Architects also provide construction document management & permit expedition for a home addition, renovation & remodeling to achieve custom-built homes. Experienced design-build experts add floor, room, and renovate a house. Architectural remodeling service providers also manage the DCRA approval process for residential, commercial, healthcare, and educational institutions. Architects of Architectural Company in DC along with the BIM modelers and engineers collaborate for creating custom-built homes, bathrooms, kitchen, floor, basement, backyard and landscape.
Energy Analysis: Identifying and bench-marking energy usage across buildings are a significant consideration for architects while designing.This detects opportunities for energy efficiency which in turn aids cost savings and enhanced building performance. With advanced features of Revit's Solar Study tools, BIM can understand the sun's position and how it changes concerning the building being designed throughout a day or various seasons in a year enabling architects to visualize shadows and evaluate building performance in terms of natural light and heating requirements. Autodesk Revit Architecture enables sun path simulation for improved understanding of the impact of the sun about the project and its surrounding.
What are Architectural Design Services for New Built & Renovation Projects?
3D Concept Design, Interior Design & Exterior Design
Landscape Design
Architectural Plan Layout
Retail Space Plan& Design
Bridge Plan Design
3D Floor & Roof Plans Design
Building Model Design
Additional Architectural Building Design Services:
Feasibility Studies
Site Selection
Building Condition Audits
Programming
Interior Design
Renderings & Material Promotion
Site Representation
Multiple Contract Preparation
Why Outsource Architectural Design Services?
Get access to the best engineering resources & qualified architects
High quality & reduced construction cost
Competency to manage the project in your way
Customized Services
Where to Find the Best Design Firm in the USA?
Get in touch with one of the best architectural design service providers in the USA, who specializes in delivering Architectural 3D BIM Modeling, design, and visualization support for new built, refurbishment and renovation projects. The expert of Architectural Company in DC, BIM Modelers and Architects possess an extensive range of skills and committed to design excellence. Be it 3D Model Design, 3D Interior/Exterior Modeling Design, 3D Floor Plan Design at affordable cost, Tejjy Inc.develops every design with 3D imaging to completely realize the inherent design potential in a building.
Professional architectural design services are provided by Tejjy Inc. as per the latest trends with the assurance of best space management. Call the BIM, Engineering, Permit Expedition, Construction Management & Architectural Service Company in DC at 202-465-4830 or info@tejjy.com and get tailored architectural solution as per your project requirement.