Outsource Permit Management & Expediting Services
Planning for Construction, Renovation, Remodeling
Tejjy Inc. construction permit expeditors in DC Metropolitan Area provide seamless services at an unparalleled cost. We specialize in building permit facilitation services for commercial, residential, and engineering firms. Our efficient streamlining of paperwork submittals supports architects, engineers, and builders with accuracy and reduced cost. Permit Expediting Services in Washington DC & MD allows you to resume work in no time avoiding delays in the construction project. The team of permit experts at Tejjy Inc. is well versed with building and zoning codes to provide you 100% satisfactory results.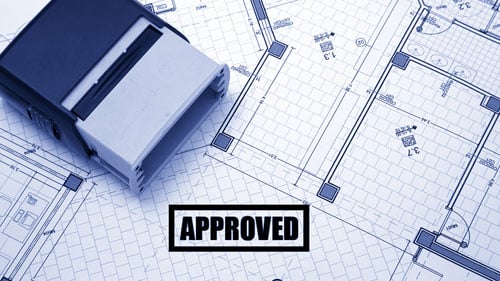 What is Permit Facilitation?
Project Facilitation helps construction professionals to execute the building permit execution process and prepare construction documents for approval. Applicants who are seeking permit expedition services prepare higher-quality applications, without guaranteeing a project approval.
Types of Permit Facilitation Services:-
Proficient Permit Expediting company in DC and Maryland Areas provide facilitation services during the pre-approval and the post-approval stages:
Pre-Approval Services
Post-Approval Services
Assess Project Feasibility
Review legal Status
Prepare development plan
Prepare Project Applications
Provide Design Concepts
Assist in agency sign-offs
Organize Plot Plans
Request reports from consultants like:
1.Soils
2.Sewage Disposal
3.Water Quantity Testing
4.Drainage Calculation
5.Joint Timber Management Plan
How do the Building Permit Expediters Work?
Detect supply requirements using technical details and schedules.
Fulfill the material orders and equipment to meet project requirements.
Organize delivery of supplies as per priorities & specifications.
Identify issues with delivery orders.
Process of Building Permit Expediting Services
·Evaluate submittal requirements and ensure correct documentation
·Accept submittal
Ensure that plan meets building city codes and ordinance
Pay the fees
Approve final inspection

Experienced Permit Expediting company in DC Metropolitan Area
Addition Alteration Repair Permit
After Hours Permit
Awning Permit
Postcard Permit
Excavation Permit
Capacity Placard Permit
Demolition Permit
Fence Permit
Foundation Permit
Garage Permit
Firework stand Permit
Historic permit
Raze Permit
Scaffolding
Demolition Permit
Postcard Building Permit
Foundation permit
Shed Permit
Sheeting & Shoring Permit
Sign Permit
Soil Boring Permit
Tenant layout Permit
Tent permit
Swimming Pool Permit
Tower Crane Permit
Underground Storage Tank Permit
Retaining wall permit
New Building Permit
Minor project – 5 days
New Single Family – 2 weeks
 Single Family additions – 2 weeks
Commercial projects – 3 weeks
The plot plan is essential for all applications and documents.
The detailed map of the project includes the location of existing and proposed structures, utilities, roads, septic systems, water sources, and topography.
Why Choose Tejjy Inc. for Permit Expediting Services?
Choose Tejjy Inc. construction permit experts in DC & Maryland areas to:
Secure building permits for architectural firms.
Coordinate approval process by reviewing blueprints and construction documentation.
Ensure zoning and building code compliance.
File approvals.
To obtain value engineering facilitation, book an appointment with Tejjy Inc. at 202-465-4830 or info@tejjy.com.
Connect with our Allied Services