Experienced Permit Expediting company in DC Metropolitan Area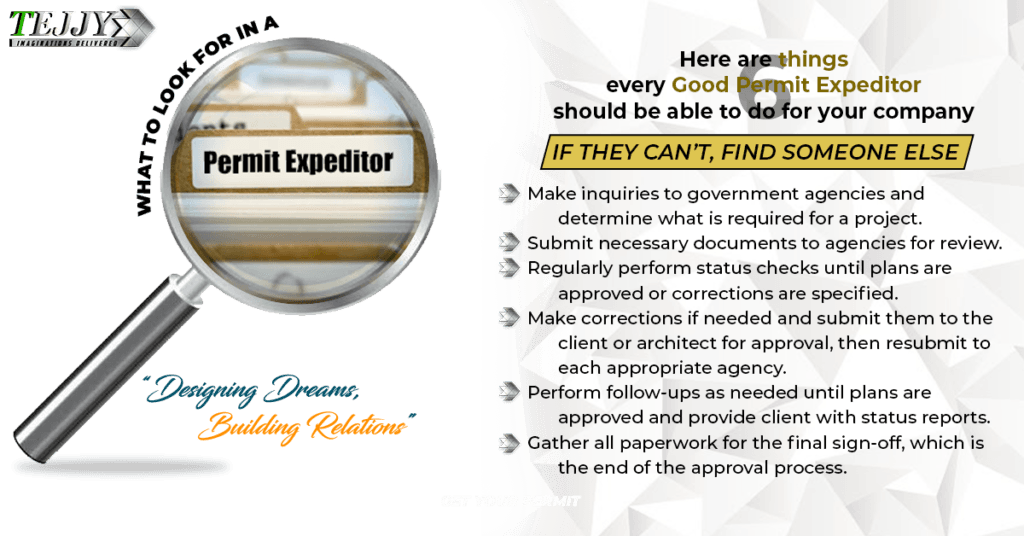 Tejjy Inc. Permit Expediting Experts in DC Metropolitan Area, provide seamless services at unparalleled cost and time. We specialize in building permits for commercial, residential, architectural services, engineering firms, MEP(Mechanical, Electrical and Plumbing), renovation , remodeling for homeowners or in real estate, utility contractors and many more.
Planning for Construction ,Renovation,Remodeling Call us at 202-465-4830 or mail us at: info@tejjy.com
Outsourcing Permit Management
Efficient streamlining of paperwork, submittals by project managers to support the architects, engineers, builders with accuracy and reduced cost. Permit approvals, when outsourced to licensed experienced permit experts, ensures cost and time efficiency.
Efficient Permit Expediting
Our permit expediting service in Washington DC allows you to resume work in no time avoiding the delays in your construction project.
Permit experts are well versed with building and zoning codes to get you 100% satisfactory results.