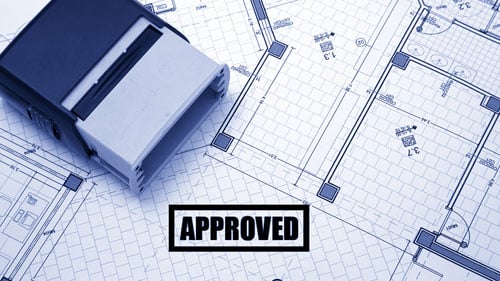 Are you looking for Permit Expedition Services? Have you surpassed the scope of permits or have started without DCRA permission? We support construction clients at every stage of permit expedition, starting from planning to the acquisition of occupancy permits. We are expert facilitators of every aspect of the regulatory permitting process. Our competent team facilitates Architectural and MEP Drawing creation for a construction permit. We are conversant with the complicated building code and internal operation of the jurisdiction. Our experts know how things work and thus ensure that your construction begins on schedule.
Our Permit Expedition Services include:
New Construction & Land Use Permits
Planning & Entitlement Services
Master Land Use Approvals
Conditional Use Permits
Health Department Approvals
Design Development Drawing Review
Design Modification for Optimized Cost Efficiency
Risk Anticipation and Feasibility Analysis
Site Surveys
Sign Permits
Stop Work Order Removal
Predicting Required Permits
Authoring Permit Applications
Cost Estimation
Term Negotiation with Permit Review Technicians
Permit Timeline Scheduling, Including Predecessor or Successor Dealings
Expediting Permit Applications
Enabling Early Reviews with Permit Regulators
Method of Work
Understanding Challenges – We understand the challenges of winning a building permit. Our permit expedition services enable all construction permits – be it for a residential or a commercial project.
Streamlining Paperwork – We simplify your paperwork if you face trouble with the DCRA stop-work order removal process and understanding the legal permit need. Whether you are a homeowner, retailer, or owner, our experts handle all submittals and paperwork by coordinating among cities, other jurisdictions, and local government bodies (DDOT, DC Water, DOEE).
Simplifying Process – We get DCRA building permits faster by simplifying the process and understanding compliance requirements. We have a perfect understanding of DCRA Permit Fees, Postcard Permit, and project criteria about jurisdiction and thus avoid delays in project approval.
Call US +1 (202) 465-4830  or write us info@tejjy.com. We are there to help you out if you have started thinking about your construction project. The sooner we coordinate and streamline your construction permit status, the faster will be your construction. We manage the building permit process and make your DCRA Walkthrough accepted. Hire us as the Permit Expeditor for DCRA. We ensure you receive a permit in hands at the earliest convenience, removing stop-work orders from DCRA and other regulatory agencies.