MEP Services | MEP BIM Consultants | MEP Engineers | BIM Modeling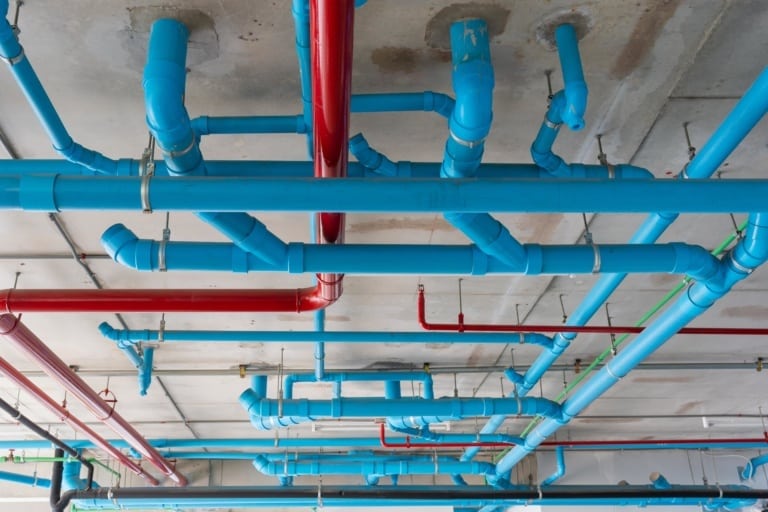 MEP BIM Modeling is a sophisticated digitized process that involves b uilding and managing comprehensive digital representations of Mechanical, Electrical, Plumbing and Fire protection services involved in a construction project or facility. It is an essential component of the overall BIM modeling process. BIM MEP Modeling employs a variety of tools and technologies to generate precise BIM models of various MEP services. It allows AEC professionals to optimize various MEPF components and services of a construction project.
Tejjy Inc., one of the leading design build firms in USA, offers comprehensive MEP modeling services. Having an experience of more than 15 years in BIM and construction industry, we are known for our functional competence and ability to provide results to clients. As a BIM service provider, we deliver completely coordinated 3D MEP BIM models using cutting-edge technologies such as Autodesk Revit. Our Revit MEP modeling services are suitable for any sort of building or project, including residential, commercial, industrial, mixed-use, healthcare facilities, airports, and other construction projects.
Our 3D MEP Modeling service includes: -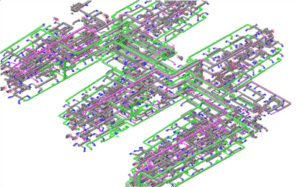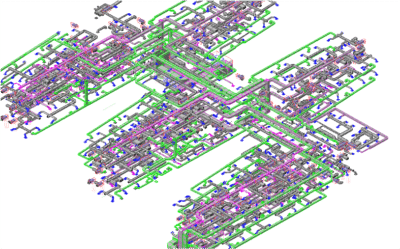 Mechanical/HVAC modeling
Mechanical BIM modeling services to facilitate the professionals of construction industry with clash free design of mechanical components such as Heating, Venting and Air conditioning facilities. Mechanical modeling helps engineers to rectify clashes between the mechanical components of the building. It provides a better idea of the mechanical services by making 3D visualization possible on digital platforms such as Revit.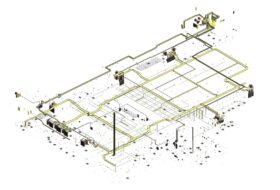 Electrical Modeling
With our Electrical BIM modeling services, we cater electrical contractors, designers and engineers. We specialize in modeling various electrical components such as conduits, electrical equipment, lighting fixtures, cable trays, communication & transmission devices. Customized Revit families are used for creating detailed Electrical BIM models for the construction project.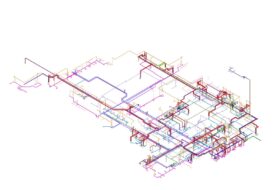 Plumbing Modeling
Our BIM architects are experts at turning a thorough plumbing design into a plumbing model using Revit. Throughout the original conceptual plumbing design through the building stage, we specialize in supplying the appropriate degree of details ranging from LOD 100 to LOD 500. It assists the plumbing contractors by providing them a detailed visualization of the plumbing system.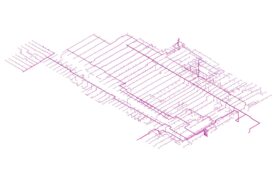 Fire protection modeling
Fire protection is one of the most essential building services. We provide detailed Revit BIM models for fire protection and sprinkler systems to make the installation process simpler for the construction professionals. The data-rich Fire protection BIM model, created in Autodesk Revit, gives all the required information related to the system. It is embedded with the required level of detail ranging from LOD 100 to LOD 500.

Schematic design is a primary design scheme, defining the general scope of the project, including the scale and relationship among building modules. At this stage, we describe the proposed system in terms of integrated ideas and concepts about the proposed method, corresponding to the BIM LOD 200 Revit model.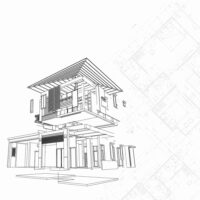 A conceptual or schematic design stage, where the design decisions are worked out in details. The details get reflected in the Model, corresponding to LOD 300 Revit model. We provide drafted to-scale drawings, demonstrating the look of the project after the completion of construction.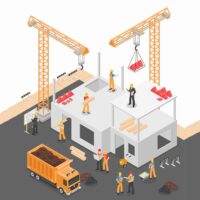 A bridge between the building design and the physical building form is created by construction drawings. Our shop drawings include detailed specifications necessary for the construction project. This level corresponds with the BIM LOD 400 Revit model integrating all information of the MEP (Mechanical, Engineering, Plumbing) services. BIM in construction models includes elements that are accurate in size, location, quantity, and orientation with complete fabrication and detailed information. BIM level of detailing contains non-geometric (3Dimensional) information, including the text, notes, dimensions, and 2D details, and makes a complete representation of all the proposed elements.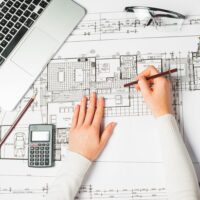 Why choose Tejjy Inc. for MEP BIM Services?
3D Model Creation for MEPFP Trades & Clash Coordination (Clash Detection & Mitigation, Visualization)
Constructability Review (Model Update) to reflect changes from Design Changes, RFI Generation & As-Built Update
Shop Drawings enables complete mep coordination services amongst mechanical, electrical , plumbing. mep clash detection report & resolve issues among various trades
Detailed Quantity Take off (QTO) incorporating manufacturer's reference with 5D BIM Modeling.
Connect with our Allied Services