MEP Services | MEP BIM Consultants | MEP Engineers | BIM Modeling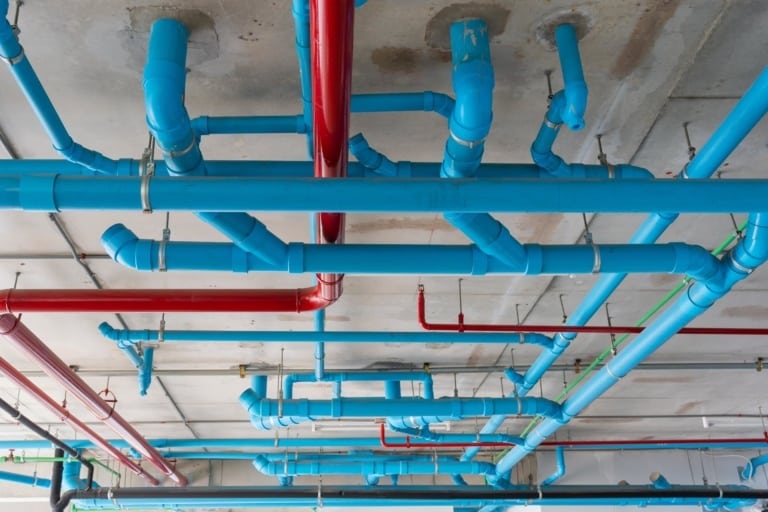 Tejjy Inc. as an engineering firm provides a comprehensive solution to all MEP services. As mechanical, electrical, plumbing, and fire protection system are the functional components of building design. Tejjy MEP consultants work from construction documentation to final assembly. Revit MEP Modeling services facilitate coordination shop drawings, MEP drawings to managing clash detections for mechanical, electrical, plumbing, and HVAC.MEP consultant, architects, engineers work incompliance adhering to mechanical, electrical, and HVAC standard codes.
Tejjy BIM Engineers have vast experience in residential, commercial, hospital, hotel, educational, government sectors making us the best MEP Service Provider. Tejjy MEP consultants use Autodesk Revit & Autodesk Navis Works to create the 3D BIM Model (LOD 400) for shop drawings & Fire Protection trades to meet project objectives.
3D MEP Modeling Services
Building Information Modeling integrates with MEP(Mechanical, Electrical, Plumbing) for HVAC, Electrical, Plumbing, and fire protection services. Tejjy Inc. 3D BIM modeling services create 3D modelers, place generic and parametric families as per-requisite. The detailed MEP BIM services include ductwork, electrical fixtures, lighting, plumbing, drainage, piping.
MEP BIM Coordination
MEP Engineers and BIM Clash Coordination Services allow integration for a cost-effective construction project management process. Tejjy Inc quantity surveyors provide accurate quantity takeoff and cost-effective BIM Modeling for MEP Design firms. Tejjy Inc. BIM consultants and MEP consultants work with various inputs like hand sketches, conceptual drawings, datasheets, Red-Line Mark-ups, and Single-Line diagrams.
MEP Shop Drawing
MEP Engineers facilitate clash Coordination Drawing Services creating standardized MEP components include sections, elevations, detailed drawings, layouts in coordination drawings. Tejjy Inc. MEP drawings Services include piping drawings, isometric drawings, electrical shop drawings, plumbing shop drawings, as-built drawings. We also provide MEP CAD conversion services along with markup detailing and MEP coordination.
MEP Design Validation Process
Shop drawings validate mechanical, electrical, and plumbing designs for constructability, performance, codes, and maintenance. Tejjy BIM consultants visualize MEP coordination drawings with BIM in a 3D model for coordinated shop drawings. 3D visualization is adopted here for better clarity in design objectives. Design objectives like clearance, performance parameters, tolerance, and ease of maintenance can be easily achieved with BIM consulting companies. MEP coordination software like Autodesk Revit supports the entire clash coordination services with seamless integration.

Schematic design is a primary design scheme, defining the general scope of the project, including the scale and relationship among building modules. At this stage, we describe the proposed system in terms of integrated ideas and concepts about the proposed method, corresponding to the BIM LOD 200 Revit model.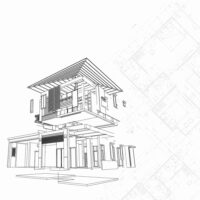 A conceptual or schematic design stage, where the design decisions are worked out in details. The details get reflected in the Model, corresponding to LOD 300 Revit model. We provide drafted to-scale drawings, demonstrating the look of the project after the completion of construction.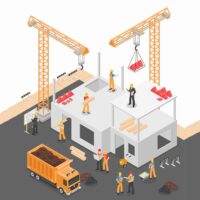 A bridge between the building design and the physical building form is created by construction drawings. Our shop drawings include detailed specifications necessary for the construction project. This level corresponds with the BIM LOD 400 Revit model integrating all information of the MEP (Mechanical, Engineering, Plumbing) services. BIM in construction models includes elements that are accurate in size, location, quantity, and orientation with complete fabrication and detailed information. BIM level of detailing contains non-geometric (3Dimensional) information, including the text, notes, dimensions, and 2D details, and makes a complete representation of all the proposed elements.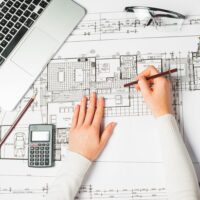 Why choose Tejjy Inc. for MEP BIM Services?
3D Model Creation for MEPFP Trades & Clash Coordination (Clash Detection & Mitigation, Visualization)
Constructability Review (Model Update) to reflect changes from Design Changes, RFI Generation & As-Built Update
Shop Drawings enables complete mep coordination services amongst mechanical, electrical , plumbing. mep clash detection report & resolve issues among various trades
Detailed Quantity Take off (QTO) incorporating manufacturer's reference with 5D BIM Modeling.
Connect with our Allied Services