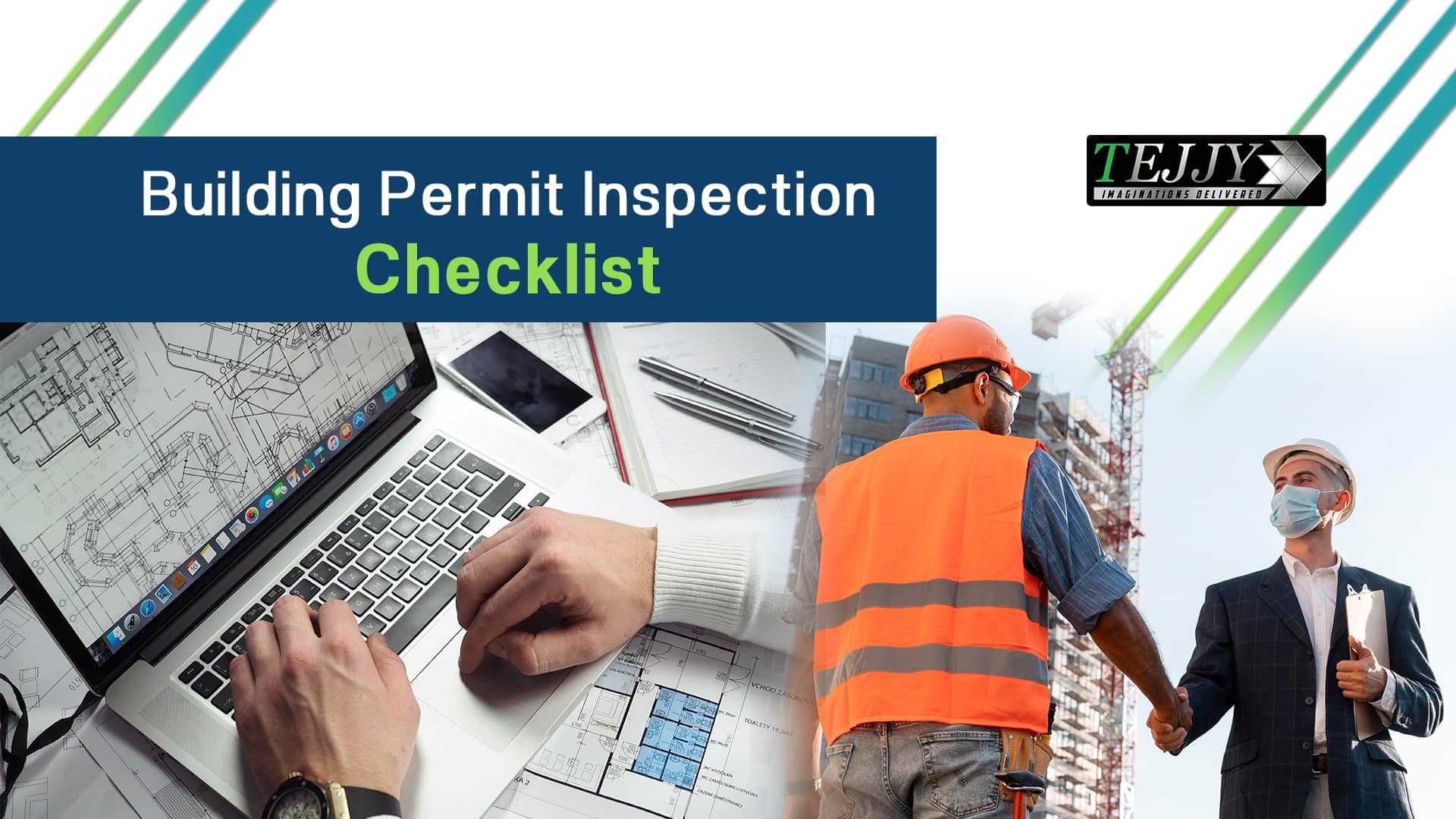 Building Permit Inspection Checklist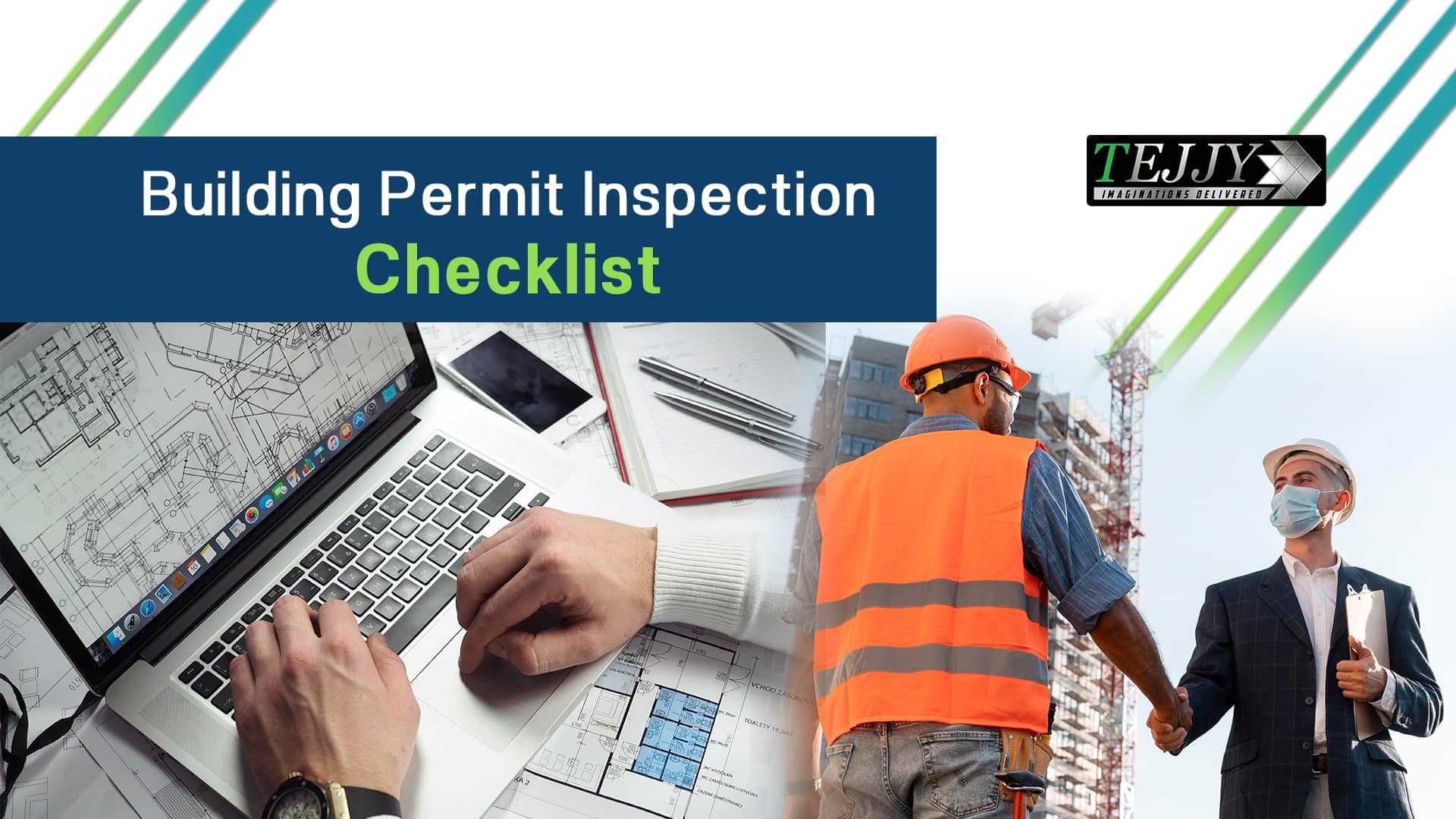 Expert permit expeditor in construction ensures building designs without permitting difficulties. Hence, there is no need to worry about your building permit approvals any longer. Hiring permit consultant is a must for permit project management. Construction permit expediting services ensure that building permits are issued quickly for new construction, remodeling, renovation or other projects in the residential, commercial, hotel, and federal sectors. An inspection checklist ensures that a specific piece of equipment has been inspected. The person performing the inspection checks that each component of the equipment is in proper working condition. Competent permit expediters manage different types of permit services like commercial permits, residential permits and other approval permit requirements.
"Building permits are permissions provided by the government or another regulatory authority prior to the building of a new structure".
📜 Checklist for Site Inspection:
Check site amenities 

 

Review site tidiness and accessibility 

 

Evaluate the application of personal protective equipment

 

Review first aid and fire safety strategy and adherence 

 

Inspect cranes and hoisting equipment

 
🏛️ Types of Building Permit:
Commercial 

 

Occupancy 

 

Swimming Pool

 

Several others including residential, special hazard buildings, etc.

 
🏛️ Commercial Permit Check:

You have to submit three sets of drawings for new construction, additions, adjustments, and repairs to existing and as-built floor plans involving structural changes, occupancy changes, impact on egress, and impact on fire-resistant construction. To let the plan examiners perform a thorough evaluation, plans must include clear and sufficient information relevant to the project's requirements. Plans must meet the design or as-built conditions of the project or space as specified in this checklist. A cover sheet, floor plans, a life safety plan, a site plan, and a key plan should all be included in every plan set. The items for commercial plan review include: 
Scale of drawing:

All drawings must be drawn to scale (1/8″ or 1/4″ = 1′ is preferable) on sheets of appropriate and uniform size (minimum 11″ x 17″).

 

Cover sheet: 

A cover sheet should contain the name of the commercial tenant, and project location 

including building and suite number

 

Plans for MEP:

Depending on the scope of construction, mechanical, electrical, and plumbing plans may be required.

 
Key plan: 
Display projected space within a building

 

Display adjacent tenants and identify them by occupancy

 

Outline and identify the entire area within the scope of work

 
Site plan:  
Project location relative to property boundaries

 

Project location about other onsite structures, if applicable

 

Locate parking places

 

Show relative elevations and show driveways, fire department access roads, parking, handicap, proximity of one structure to another, distance of one structure to another, walkways, ramps, stairs, fences, passenger loading zones, electric transformer pads, and heat and air conditioning units outside the facility.

 
Review of building code compliance: 
Existing structures versus new building

 

Rated walls

 

Demolition of existing walls

 

Sections and pertinent information

 

Floor/reflected ceiling layouts, labels, and dimensions

 

Cross sections, wall sections, and other relevant information

 

Schedules for doors, windows, and finishes

 

Structural plans and a fastening schedule

 

Exits

 

Room usage classification

 

Corridors, stairs, plumbing fixtures, and storage room dimensions

 

Total work space

 

Utilization of nearby areas

 
Pre-engineered components: 
Pre-engineering components:

  If pre-engineered building structural components are employed, a technical specification with additional detail will be necessary for code compliance.

 

Fire & life safety review:

 

A Life Safety Plan must be included in the plan set

 

Display of all exit routes

 

On the plans, make a note of the structure's construction materials and components like load bearing on walls, columns, etc.

 

Capacity identified by authorities having jurisdiction

 

All bathroom dimensions

 

New construction must meet the criteria of the state's accessibility code and the edition of the standards for accessible design, showing clearances, turning circles & altitudes.

 
🏛️ Occupancy Permits:
Documents required for an occupancy permit.

 

Complete all sections of the occupancy permit application since all information is essential to process your permit on time.

 

Sketch Floor Plan

 

In addition to the application, you must provide three copies of your floor plan and key plan following the Occupancy Plan Submittal Checklist.

 

Assembly Occupancies: All Restaurants, Bars, Nightclubs, Lounges, Late Night Establishments, and Event Centers are required to complete a Letter of Entertainment which is signed and notarized with both the tenant and property owner's details.

 
📜 Construction Permit Inspection for Swimming Pools:
Swimming pools require a building permit which is only provided after written approval from the Board of Health following applicable legislation, as well as an additional permit for the electrical installation. The following inspections will be required under the building permit: 
A preliminary environmental assessment –

Once the construction exit and silt barriers are erected, as well as any statutory water buffers, the Initial Environmental Inspection is necessary.

 

Checking the foundation

– The footing inspection is done once the pool placement has been determined and the excavation has been completed. The building inspector will inspect the submitted site plan for compliance. The position of the pool, as well as all associated pathways and decks, must meet the state's setback regulations.

 
Basket examination

– The Basket Inspection is requested under the building permit number and is completed after all the pool's reinforcement steel has been installed and before the granite or concrete has been installed. This examination is separate from the footing inspection.

 

Rough electrical inspection:

Before concealment of all bonding and wiring linked with the pool and equipment, a separate permit called rough electrical inspection is undertaken.

 

Final electrical Inspection

: After the pool wiring is finished; a separate permit called the electrical final inspection is issued.

 

Final inspection of the building:

The purpose of the building final inspection is to ensure that all site plan criteria are met.

 
The design of barriers for domestic swimming pools, spas, and hot tubs is governed by the regulations of the building permit inspection checklist. By restricting access to swimming pools, spas, and hot tubs, the design measures are met to prevent potential drowning and near-drowning. An outdoor swimming pool, whether in-ground, above-ground, or on-ground, as well as a hot tub or spa, must be encircled by a barrier of at least 48 inches above the grade when measured on the side facing away from the swimming pool. 
📜 Why is a Building Checklist So Important?
During the construction or remodeling of any residential building, routine inspections are usually performed on a regular basis. A final inspection is required, however, to ensure that the construction work was completed in accordance with the requirements, the building permit, and the approved design. The final inspection checklist will:  
Verify that all aspects of the construction are completed in line with applicable norms and standards.

 

Ensure that all materials and construction procedures are in accordance with the specifications.

 

Examine all pertinent documentation, such as construction logs, inspection reports, liability reports, and so on.

 

Ascertain that all installations are up to code.

 

Check the drawings for any non-conformities or deviations from the plan in the requirements.

 

Ensure that all paint finishes and coatings are suitable.

 

Ascertain that soil, asphalt, and concrete samples have been analyzed.

 

Have all of the things on the punch list been addressed or corrected?

 

The final building inspection checklist serves as a final check for any issues, code violations, or unsafe features that may have slipped through the cracks and gone undetected previously.

 
📜 Building Permit: The Inspection Process: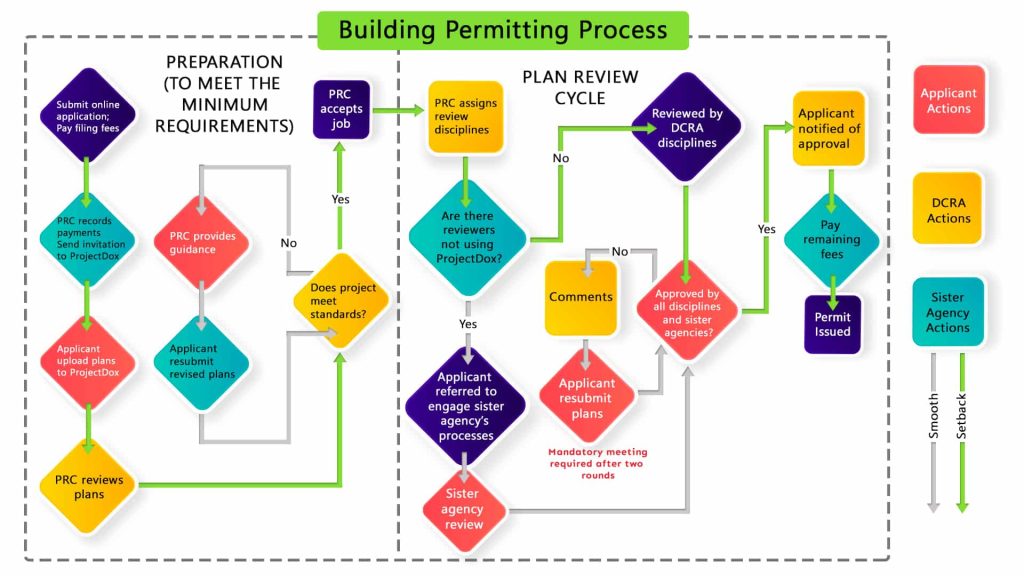 The permit applies to any work that increases the footprint, or area under the roof of an existing commercial or multifamily residential structure. 
Step 1:

Submittal of an application requirement for a building permit

:  

 
Fill out every section that applies to you. Submit copies of your Floor Plan and Key Plan, drawn to an architect's scale and be consistent with the associated Commercial Plans. 
Submission of 3 copies of site plan:

An engineer or surveyor licensed in the state creates a site plan. The site plan should include the building site, property lines, all setbacks, the planned addition's position, erosion control measures, tree locations, flood plain, state waterways, easements, and, if required, the location of the dumpster and port-o-let.

 

Contractor information:

  Many counties require contractors to register. So, one should bring a valid business license, state license, and government-issued ID. All licenses must have the same name.

 

Zoning verification:

  Zoning verification is essential for auto dealers and auto brokers. An authorized agent form is required to apply for a permit on behalf of a contractor. Pay a visit to the division of current planning of your city for further information. 

 

Land development permit application number:

  While there is considerable excavating or grading on the property, a land development permit application number is required.

 

Notarized letter of entertainment:

  Restaurants, nightclubs, and late-night venues must have a notarized letter of entertainment. 

 
Department of agriculture approval:

The sale of any pre-packaged or uncooked food requires the approval of the Department of Agriculture.

 

Board of health approval:

Restaurants, tattoo parlors, and any other businesses that sell prepared food must have Board of Health clearance.

 

Fire repair requirements for building damage:

If you're repairing a fire-damaged structure, you'll need a copy of the fire investigation report. An official letter is also required for assessing the value of a fire-damaged building's current tax. Further, a letter detailing the cost of replacing the broken structure is essential.

 

FOG evaluation:

All restaurants, nightclubs and bars, hospitals, schools, and late-night establishments must submit a plumbing, mechanical, and additional floor plan to be examined for Fats, Oils, and Grease Program compliance. If food or drink is prepared or dishes are washed on-site, churches, hotels, and other establishments may need a FOG review. 

 

Fees payable at the time of application submission

: The permit fee covers structural plan evaluation, life safety code review, zoning review, life safety code inspection, and a Certificate of Occupancy.

 
Step 2: Review and Approval:

 
Zoning review:

Zoning staff examine plans for compliance with the Zoning Code, which includes Overlay Districts.

 

Land development review:

Engineering review officers assess building designs to ensure that they comply with the County and State Land Development Codes.

 

Review of the Life Safety Code:

All plans are assessed to ensure that they comply with the Life Safety Code.

 

Zoning review follow-up

: If there are redline comments (corrections) or future steps, the plan review staff will notify you.

 
Permit approval:

If your application is approved, you will receive an email notification instructing you to pick up your permit from Building Development Services. If your plans are not approved, you will receive an email notification to pick up redlined plans with instructions.

 
Step 3 – Inspections and CO:

 
Posting permit in a box:

Your inspection may get cancelled if your permit or approved paperwork is not posted in the box. If you change your plans, you'll need to file for a permit revision, which will entail new plan sets, fees, and the above-mentioned process.

 

Inspections:

Schedule your mandatory building and fire inspections through the Inspection Request Line after you've finished construction.

 

Backflow inspections:

Backflow prevention devices must be installed on all connections to the County water system that have been approved by the County.

 

 
Certificate of Occupancy (CO):

To acquire your Certificate of Occupancy, bring your permit card to the building development services with all mandatory inspections signed and authorized.

 
Read More:- Building Permit Process Washington Dc – Guidelines
Why Facility Managers Demand LOD 500?
Don't have the time to read the whole blog, no worries you can download it and read it at your convenient time.
📜 Typical Categories & Elements of Final Inspection Checklist:

 
A final building inspection checklist should include the following categories and items: 
Plans and Permits: 
Are all permits up to date and ready for inspection along with the authorized plans? 

 

Is there a street number that is plainly visible and legible? 

 

Has the verge been cleansed of all construction debris and returned to its previous state?

 

Is there any property damage to the city? 

 

Is the driveway entry in good working order, and has the driveway been built according to the approved construction plan? 

 

Are all of the structures positioned according to the approved plan?

 

Is the requisite approved documentation sufficient to cover all deviations and minor changes to the plan?

 
Sewage, Drainage and Water:
Is the sewage system reticulation (including the layout, septic tank, soak pit, and manholes) up to code?

 

Is reticulation and hookup of storm water in order?

 

Is the swimming pool fenced properly?

 

Are any of the banks properly sloped, with retaining walls where required?

 
Glazing and Exterior Openings:
Have all of the windows been installed and glazed according to the requirements?

 

Have you effectively sealed all exterior penetrations such as windows and other openings?

 

Is it possible to access and use all emergency and rescue apertures without the use of keys, equipment, or specialized information?

 

Has safety glazing been put in potentially dangerous areas such as swinging, sliding, shower, and storm doors, as well as railings, stairways, and enclosures for saunas, hot tubs, outdoor spas, whirlpools, and steam rooms?

 

Is there any visibility marking on the glazing to prevent people from walking into it?

 

Are the external doors up to code and do they have the required landings?

 

Do chimneys have the proper height above the roof and are they equipped with spark arresters?

 
Garages:
Is it true that all garage arrangements meet the necessary fire separation requirements?

 

Is the garage door to the house self-closing, fire-rated, and weather-stripping?

 

Are there any sheet metal ducts leading from the garage to the home that are the proper thickness and design?

 

To prevent smoke and fire, are all penetrations in ceilings and garage walls caulked with code-approved materials?

 

Are your heating systems compliant with the relevant codes?

 
Garden Buildings, Stairways, and Decks:
Do all decks, gazebos, summerhouses, and outdoor stairways meet the following requirements: location, size, and setback, and attachment, weight bearing capability, guardrails, and fastenings?

 

Have you used an appropriate preservative and sealant on any raw edges, cuts, and notches?

 

Is all decking protected against weathering, freezing, and rot?
Interior Design:
Are all of the ceiling and head heights in accordance with the approved design?

 

Is everything in terms of stair proportions, construction, and lighting in order?

 

Have all of the balustrades, railings, and safety obstacles been installed properly?

 

Is everything safe and up to code, including electrical installations, conduits, wiring, plug points, fixtures, and lighting?

 

Are all plumbing fixtures, pipelines, and installations up to code?

 

Do all attics have adequate unobstructed and properly situated access?

 

Are the attic doors of the proper thickness and insulated?

 

Is there enough room between the insulation and the roof without blocking any baffles, soffits, or intake vents?

 

Are smoke alarms, fire-warning equipment, sprinkler systems, and carbon monoxide detectors installed properly in accordance with the house and the law?

 
Crawl Spaces, Floors, Cellars, and Basements:
Is the crawl area under the floor accessible and suitably ventilated?

 

Has a vapor barrier been installed in the crawl space if one is required?

 

Have basements or cellars been built using permitted materials for structure, support, moisture barriers, and flood resistance (where applicable)?

 

Has all of the construction debris and rubble been removed from the crawl space?

 

Have the flooring been built using permitted materials and, in the case of wood, to the required thickness?

 

Is the underside of timber floors fire-resistant?

 
General:
Is all fire equipment up to code, and are all signs, fire doors, and walls in good working order?

 

Have you submitted the requisite geotechnical engineer's report and certificate?

 

Have you submitted all essential building regulation certifications of compliance?

 

Has a competent person certified all structural elements such as sewage and drainage systems, swimming pools and retaining walls?

 

Has the relevant certification for the roof structure's fabrication and installation been obtained?

 

Have you submitted a land surveyor's certificate and/or a setting-out plan, if required?

 

Has anyone approved and certified any elevators or mechanical ventilation systems?

 

Has a fire compliance certificate been provided in the case of a thatched roof?

 

Has a certificate of electrical compliance been submitted?

 

Has a soil poisoning certificate been filed, if applicable?

 

Have all plumbing installations, fittings, and water clearance received compliance certificates?

 

Has a waterproofing certificate been obtained, if necessary?

 
📜 A Final Inspection Checklist:

 
Buildings must be energy-efficient, secure, healthful, and easily accessible. A Final Inspection Checklist is used by building inspectors to ensure that newly constructed or modified residential properties comply with applicable building codes. This will also verify that all safety rules related materials and construction procedures are followed.  
Does the site drainage meet regulations? 

 

Is the final building inspection checklist comprehensive?

 

Are your exterior doors (also known as egress doors) up to code?

 

How safe are gypsum wallboards?

 

Are all electrical outlets, power outlets, and lighting fixtures safe and code-compliant?

 

Are the electrical panels and conductors up to code?

 

Are all plumbing fixtures and installations in working order?

 

Are all mechanical systems compliant with applicable regulations?

 
🏛️How Long Does It Take to Get A Building Permit in D.C? 🏛️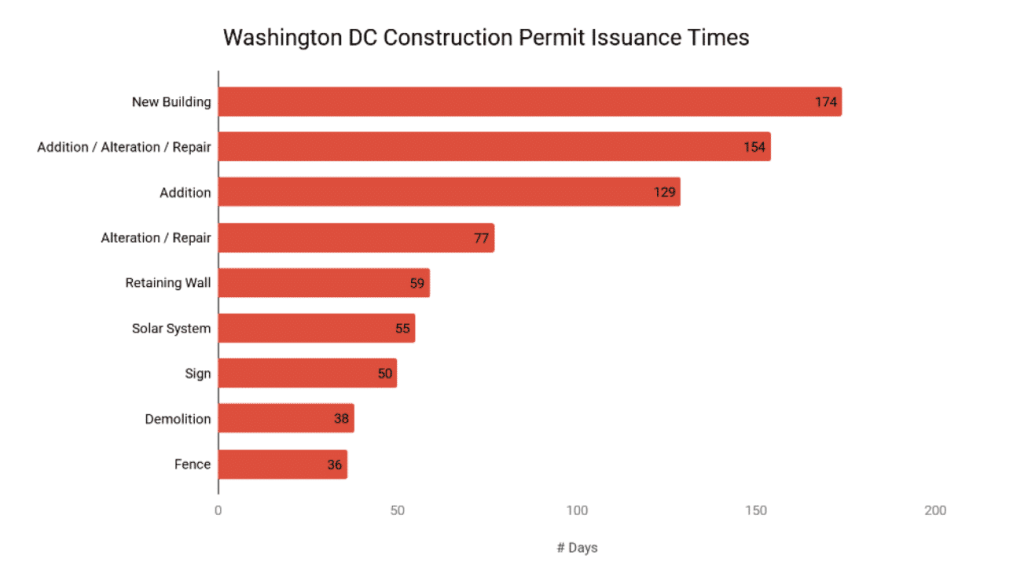 The most common concern among property owners and developers is how long it takes to secure a building permit.
Although permit processing periods vary greatly depending on the project, DCRA estimates that an addition, alteration, or repair construction permit will take about five months to issue. However, in practise, we've seen permit processing periods of up to six months for a typical commercial interior demolition project.
DCRA cites an average issuance time of little under 6 months for a new build building permit. Commercial new construction permits, in our experience, take longer to get and often take at least 6 months to complete.
This is not an uncommon scenario in Washington, DC. Permit processing periods are likewise long in other locations with booming construction sectors. For example, a new build building permit in Seattle, which is one of the busiest construction markets in the country, takes an average of 8 months.
Engaging key agencies early and keeping them involved throughout the project is a general best practise that can assist create a lot easier permitting process, especially in these types of markets.
🏛️ Better Final Inspection with Digital Checklist:

 
Organizations can use digital checklists to replace manual processes with digital, automated processes. You can also send automatic reports to pertinent stakeholders using advanced tools. To get a hands-on experience with the digital checklists and to know more about building permit inspection checklist, contact Tejjy Inc. building permit expeditors  at 202-465-4830 or info@tejjy.com. The company provides Washington DC construction permits for commercial shopping malls, residential buildings, industrial permits, etc. To start your building permit inspection with digital checklist, schedule an appointment with the expeditors of DC permits and successfully handle your permit process. 
For more information about the DC permitting process, reach out to us through the contact page or connect with me on Linkedin.