For Operational and Managerial Cost Reduction Consult Tejjy Inc.
Tejjy Inc. BIM Facility Management helps AEC (Architectural, Engineering, Construction) project participants to organize electronic submittals during design and construction phase. Building Information Modeling professionals manage consistent record tracking of every project. Facility Managers, contractors, builders, general contractors, realestate companies utilize 7D BIM Services.
Want to Eliminate Waste and Enhance Productivity?
Contact Tejjy Inc. to get competent facility management services in USA from our BIM Experts.
Tejjy Inc follows the COBie (Construction Operations Building Information Exchange) process for facility asset management. COBie service standard are adopted to gather informtaion about construction project and tools. This digitized information is used later for execution of asset management in 7D Facility management. We organize BIM files, drawings, and PDFs easily through secure server directories. Our professionals modify the format of existing deliverables from paper documents to an open standard, streamlining the process for eliminating waste and increasing profitability.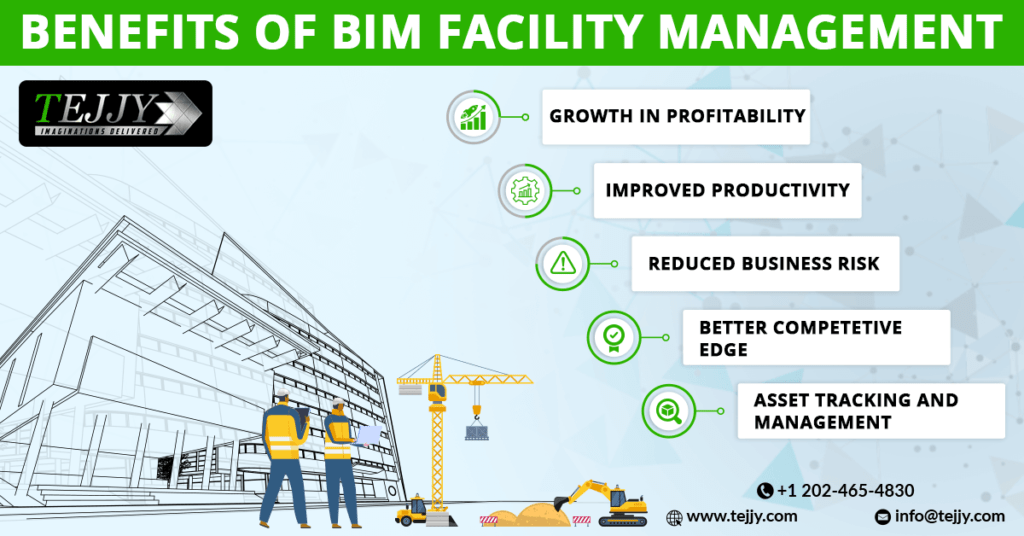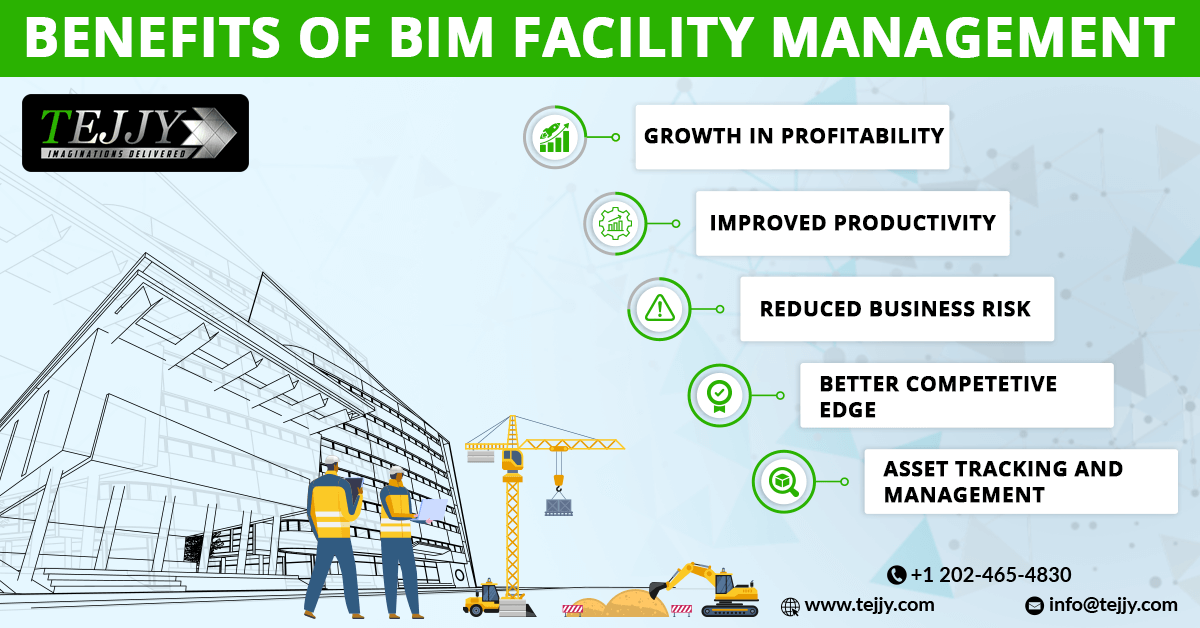 Benefits of 7D BIM Service
Digital Modeling with 2D/3D BIM
Measurements, Scheduling & Planning with 4D BIM
Cost Estimation, Budgets and Quantity Takeoffs with 5D BIM
Energy Analysis, Efficiency Studies, Sustainability through 6D BIM
Facility Management and Operations through 7D BIM
Contact Us Today
How do 7D BIM Service is executed?
Using Revit software application, we export data and execute zone management. We specify family, types, and exported elements and perform a batch update. We also perform parameter mapping and keep control over data exported from Revit to the spreadsheet.
Call us at 202-465-4830 or email us at info@tejjy.com to discuss with us your project idea or requirements.
Why Choose Tejjy Inc. 7D Facility Management Services in DC, Baltimore MD, and VA?
Detailed information about facility management like wear & tear, warranty, cost factor.

Complete Contact record management for projects.

Data Transfer from As-Built Model to Spread Sheet.

Maintenance of updated As-Built Models.

Quick troubleshooting through information sharing.

Better simulation through design analysis during renovation and modernization

An exact virtual representation of the building.

Operational and management cost reduction.

Space planning, predicting building performance throughout the facility lifecycle.

Improved & precise budgeting for future maintenance.
Tejjy Inc. delivers 7D BIM Services for commercial, residential, educational, industrial, healthcare,goverment sector. 
Tell Us Your Requirements: