BIM vs CAD is a much discussed topic in the construction domain. Building Information Modeling constitutes an integrated workflow built as per coordinated and reliable information about a project. BIM modeling services start from the stage of design through construction and operation. CAD stands for Computer Aided Design and is used for drafting programs. Before checking out BIM vs CAD or the difference between BIM and CAD, let's have a look at the specific aspects of BIM and CAD.

What is BIM?
BIM Building Information Modeling technique collaborates amongst engineers, architects and contractors for building designs. Competent BIM service providers help to analyze & visualize construction design at the pre-construction stage before the beginning of the construction process. Using BIM engineering services, AEC clients get a digital representation of an actual facility, comprising mechanical, HVAC, structural, architectural, electrical and plumbing services. BIM enables resource sharing from inception to completion across various design build stages. Proficient BIM service providers are creating a communication channel to push a project efficiently.
Who uses Building Information Modeling?
Architects for 3D Visualization & Design Development, Coordination and architectural drawing services
MEP Designers for 3D BIM Modeling Services, Clash Coordination, Design Validation, Shop Drawing creation
Structural Engineers for Structural Steel Detailing, Analysis & Quantity Takeoff
MEPFP Contractors for BIM Modeling, Clash Coordination, Shop Drawings & 5D Cost Estimation
Home Owners for availing BIM Modeling & Drawings
General Contractors for 3d Modeling, 3D visualization, clash detection, 4d BIM scheduling services, BOQ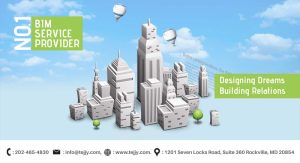 Who is a BIM manager or BIM coordinator?
BIM managers are engaged in coordination of architectural, structural and engineering services. They are responsible for coordinating the various stages of designing to final construction of BIM modeling services. Since Revit BIM engineering services are developing at a fast pace in BIM, it's difficult to work without a BIM coordinator for supporting a project team. The process of coordination depends to a great extent on the nature of projects managed by the BIM service providers. The key roles of a BIM coordinator encompass the duties of an educator, planner, innovator as well as a coordinator.
Duties of BIM coordinator as an educator:
As a BIM coordinator, BIM engineering services support team clarify project requirements in the process of BIM implementation. They coordinate the training courses for the project group and co-create knowledge exchange. They explain the process of construction documentation or architectural drawing services using specific tools for teaching new techniques of automated working with Revit BIM models.
Role of a BIM Coordinator as a planner:
Automated solutions are selected by BIM coordinators, though Dynamo, Revit Model and Robot Processing Automation for creating BIM execution plan. BIM service providers take part in industry events for getting acquainted with the latest developments. They test new practices for pilot projects and apply VDC, Laser scan to BIM, etc. Using 3d models for BIM engineering services, they visualize projects with Virtual or Augmented Reality.
Responsibilities undertaken for BIM Coordination:
BIM managers undertake the responsibilities of assigning geometric collisions to project stakeholders for a specific model. Grouping and identification of clashes helps them view and update collision reports and send them to clients. The clash free BIM model helps to provide 4D BIM scheduling services, 5d BIM cost estimation and 6d facilities management solution. The BIM coordinators verify information accuracy and export data from the 3D BIM model, ensuring that the model parameters are accustomed with the BIM Execution Plan. They work with Revit to AutoCAD converter online. Further, BIM coordinators arrange 3D models in Revit, Tekla and All plan for ensuring an apt coordination amongst architectural, structural and MEP services. They adjust design templates in modeling to enhance workflow with models and establishing agenda for coordination meetings.
What are the benefits of BIM?
BIM engineering services provide a comprehensive representation of building design, considering building components of electrical, HVAC services, space and resources.
BIM pulls documents into a common database, where AEC project stakeholders collaborate on the same model, saving to the cloud. This helps BIM service providers to give instant updates, without wasting time for making modifications to the documentation.
BIM modeling services allow prefabrication of components much ahead of time. As a result of which, there is no requirement to make adjustment as per building design.
BIM engineering services provide options to clients to update model constantly while working on projects, checking at point of time, leading to quicker approval & efficient project development.
BIM modeling services help resource tracking to figure out the resource requirement during the design stage, improving the flow & construction efficacy.
What is a CAD system?
CAD or computer-aided design enables design & documentation through computer technology. Washington DC CAD engineers use CAD for diverse components to fit in a large assemblage. CAD users adeptly create 2D drawings & 3D models for manufacturing of materials. It's a fact that 3D CAD has transformed the manufacturing sector over the past few years for designing complex products faster.
Who uses CAD?
Manufacturers work with CAD systems for aerospace & automotive manufacturing. CAD is also used in an industrial market for creating quality products faster. Engineers from industrial to civil engineering & plant design use CAD programs. 2D drawing formats consist of DXF & AutoCAD DWG, while 3D formats comprise SolidWorks, Creo, IGES, STEP & SAT.
What are the Benefits of CAD?
CAD provides all tools to create basic 2D & 3D models. Washington DC CAD users include a number of features for creating error-free complex models. CAD system helps to spot errors for the architects and engineers for complex projects.
What is the difference between BIM and CAD? / BIM vs CAD
BIM vs CAD can be evaluated on the basis of Design Visualization, Work Process and Value of Lifecycle.
Design Visualization
CAD
Conventional CAD is restricted to visualize project design features and the way they fit together.
BIM
Building Information Modeling provides improved visualization, facilitating AEC stakeholders in planning a building life cycle with cost management, project management and construction management & facility operation from one BIM model.
Work Process
CAD
Communication amongst stakeholders is fragmented in conventional CAD
BIM
BIM Modeling services enable shared knowledge resource for facility information, providing transparency amongst AEC stakeholders, to detect conflicts and avoid rework
Lifecycle Value
CAD
CAD Drawings are utilized throughout the facility lifecycle of a building, without detailed product information
BIM Model acts as digital twins for real-life structure
Should you Convert from CAD to BIM?
After evaluating BIM vs CAD, the right decision is to opt for BIM. If you switch to BIM services, you can make the best use of current and emerging technology. You are able to collaborate on a 3D BIM model on a cloud platform and build it accurately, consulting with all project stakeholders. There is no denial about the fact that converting from CAD to BIM will provide you an edge over your competitors and help you survive in the future. To get 3d modeling, clash detection, 4D BIM scheduling services or shop drawing services, contact BIM modelers of Tejjy Inc. at 202-465-4830 or info@tejjy.com.