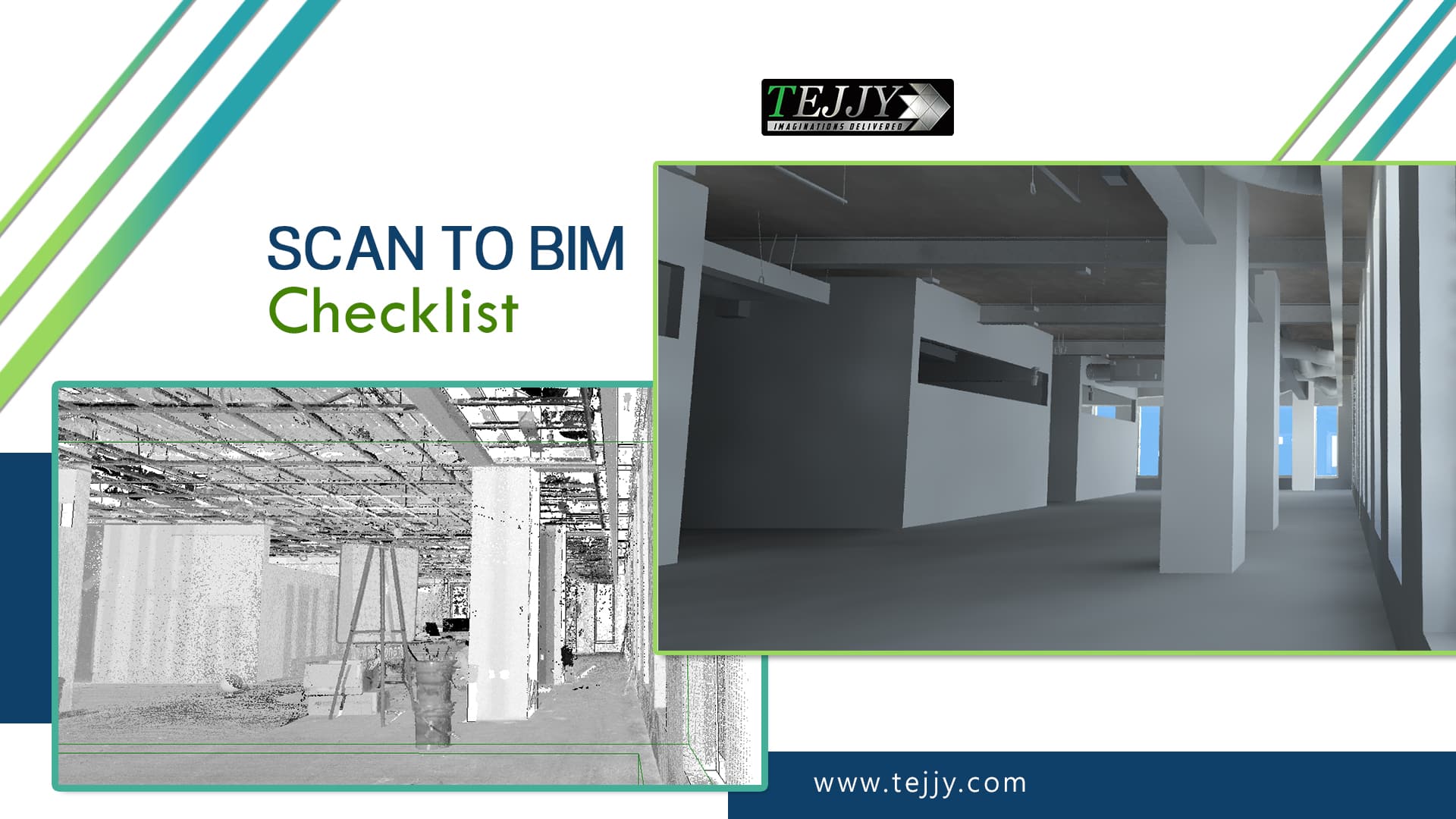 SCAN TO BIM CHECKLIST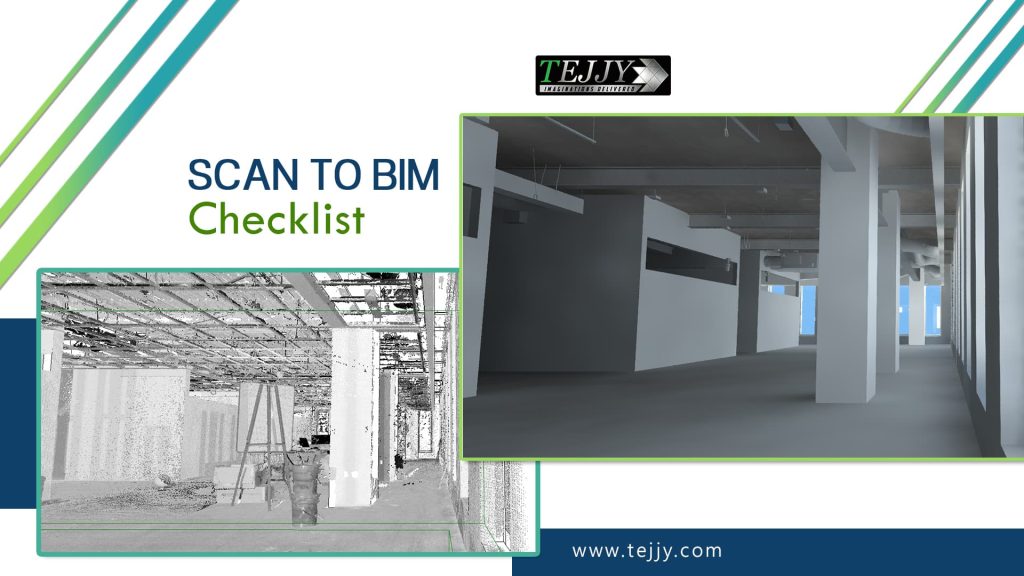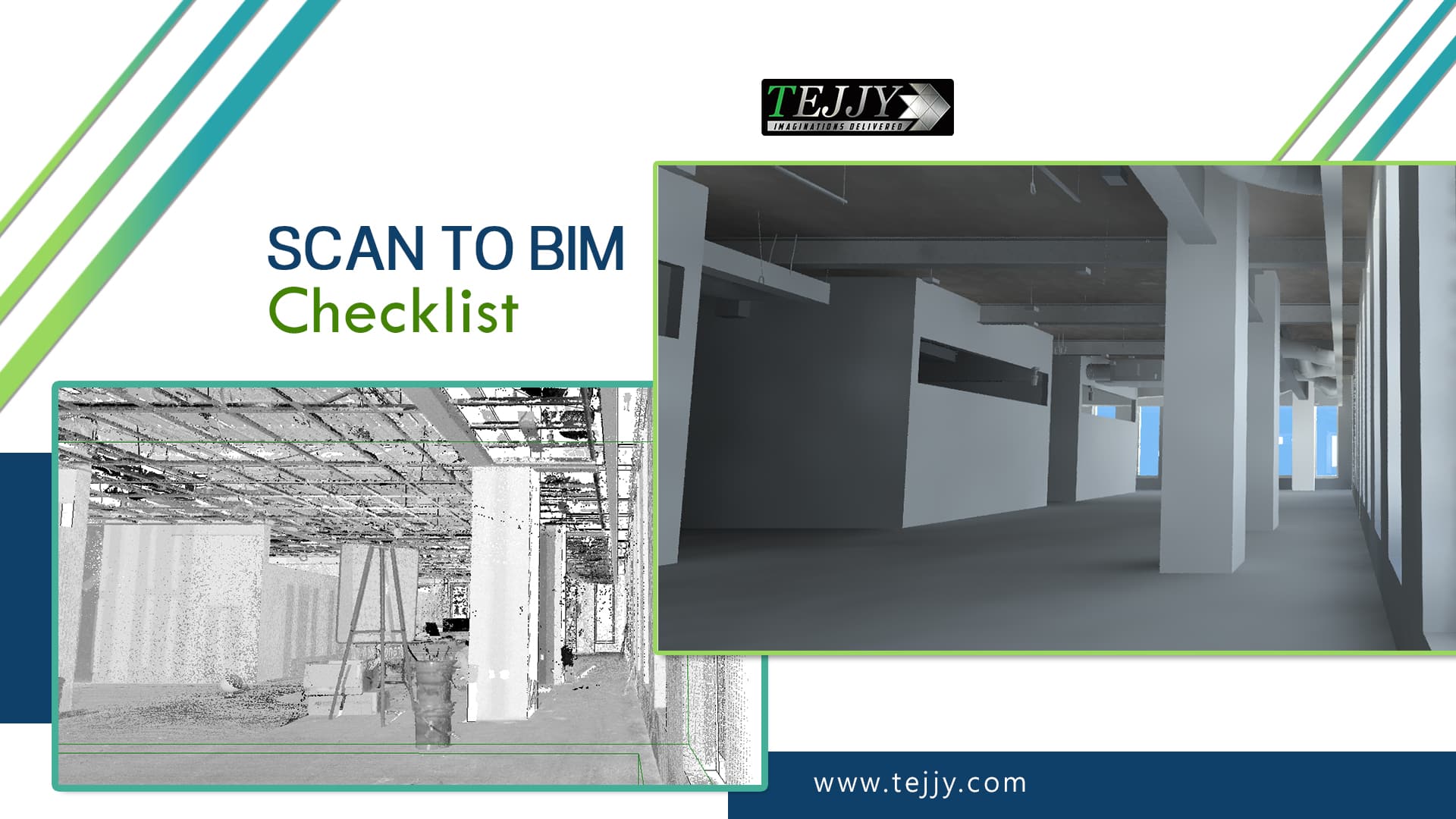 Do you wish to create an as-built 3D BIM model of your existing building? Are you interested in restoring your historical building to its former glory? Do you want to monitor how your building project is progressing on a daily basis? Scan to BIM is the solution for all these questions. surveyors, property owners, architects, engineers, and general contractors how to use 3D laser scanning in construction to create point cloud models for 3D BIM models. A Scan to BIM checklist is a necessity for an efficient Scan to BIM workflow.
Let us understand how the process of Scan to BIM services functions and why a Scan to BIM Checklist 📝 is important.
What is Scan to BIM?
Scan to BIM is the practice of constructing a digital representation of the building's physical and functional attributes in BIM. Accurate as-built models can be created using a laser scanner, which is then integrated into 3D BIM software like Revit to represent the design in a real-world context.
For 3D BIM model development, 3D visualization, animation, and quality inspection, several construction projects in the renovation and extension stages are utilizing the point cloud Scan to BIM method. Surveyors, owners, architects, engineers, and general contractors all use laser Scan to BIM best practices for their repair and refurbishment projects in the AEC sector.
The Scan to BIM checklist is nothing more than a tool that will assist you in creating an organized process, helping you to maintain repetitious activities, fostering a good design habit within the project team, and assisting team members in memorizing task sequences in a process, among other things. Renovation, refurbishment, retrofit, and reconstruction projects can all benefit from using this checklist as a guide.
For your convenience, we have provided you with a simplified Scan to BIM checklist that you can use to streamline your Scan to BIM workflow. Depending on your project, the Scan to BIM checklist may alter slightly from the sample below. Always remember not to passively follow someone else's Scan to BIM checklist, and to tailor your Scan to BIM workflow to the specifics of your project rather than the other way around.
Scan to BIM Process Stages
The entire Scan to BIM process can be divided into four stages:
Identification of Requirements
Scan Planning
Point Cloud Scanning
Deciphering the Point Cloud Data
BIM Modeling
Quality Control
Let's take a closer look at the entire Scan to BIM process and what goes on behind the scenes before we get our As-built model.
Scan to BIM Workflow Framework
📌 Advantages of Scan to BIM
Key benefits of Scan to BIM are:
The BIM model created from the scan data allows for greater reliability and quality assurance than the one created using traditional methods.
By using scan data to create a virtual BIM model, it is possible to avoid costly mistakes during construction.
Better transparency, communication, and collaboration are all made possible by Scan to BIM process.
By helping in creating a BIM model, this process will assist the client in making decisions regarding the design of the structure.
The risk related to faulty design can be reduced.
Conclusion
The process of importing and calibrating raw scan data before it is ready to be used by a project team requires a high level of technical knowledge and expertise. It is extremely beneficial to have a highly accurate three-dimensional digital model of your structure or site available. By using a checklist for this Scan to BIM workflow, you are now better prepared to develop your design or restoration proposals, scope out your construction projects, or check on the status of existing construction projects.
Why Tejjy Inc. for Scan to BIM Services?
Are you planning to use 3D laser scanning to create a BIM model of your heritage buildings, industrial buildings, or any other structures? To know about 3D laser scanning process or Scan to BIM services, get in touch with Tejjy Inc. We are one of the best scan to BIM company in USA. We have BIM engineers, and architects having 15+ years of experience in the construction industry who are proficient with Scan to BIM best practices. Discuss your project today with the BIM consultants of Tejjy Inc., and plan your BIM execution plan with 3D laser scanning. High-quality three-dimensional scanners like Leica and Faro are used for land and aerial surveying and monitoring. Our company has completed several design-build projects effectively as a Scan to BIM service provider. As a BIM automation company, and a Scan to BIM service provider, we have worked with a wide range of AEC firms, including those in the residential, commercial, industrial, and educational sectors.
Get in Touch With Us 👇🏻👇🏻
If you are interested in finding out more about how Tejjy Inc. can help you please get in touch with us by filling in the contact form 202-465-4830, or by emailing info@tejjy.com