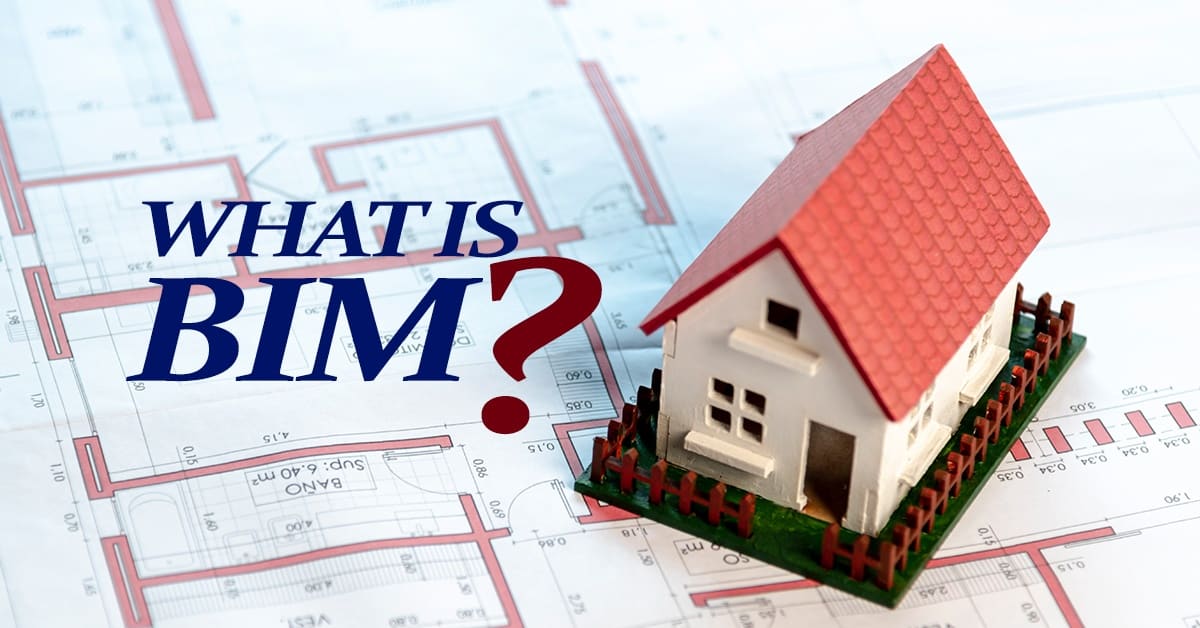 Perspective of AEC Industry on BIM (Building Information Modeling)
What Building Information Modeling, or BIM, is a term describing the future of construction, architecture and engineering. Earlier, the technique was especially meant for the architects using the software application. The AEC (Architectural, Engineering & Construction) professionals, adopt Revit BIM services to create 3D BIM Model of the buildings. BIM also helps in easy sharing of consistent information during the entire construction project lifecycle amongst project stakeholders including the owners, contractors, structural engineers, and MEP design firms. BIM tools and techniques form a significant tool in the construction process.
Fundamentals of BIM Building Information Modeling:
Building Information Modeling is a digitized technique of representing the infrastructural facilities like the buildings, roads, and utilities across the project lifecycle. The procedure helps in creating and managing digital representations of the physical as well as functional characteristics of places. BIM indicates the process of creating Revit BIM services, showing how certain building materials will support the construction overtime. The 3D models are operated to see how they fit before materials are ordered.
Users are able to identify how a building will behave with respect to time making BIM an option for 4D rendering. Being a digitized model, there is more visual clarity instead of paper design plans. The BIM objective of this is to improve collaboration in the primary design phase of a building project, which streamlines the building process. This facilitates in detecting conflict issues before they become expensive to amend.
Building Information Modeling in Construction:
What is BIM in construction and how is it executed? BIM makes a high-quality digital representation of the building for performance visualization, cost estimation, and construction planning. This also provides the ability to predict problems in a project before breaking the ground with a series of software applications like Autodesk Revit, Navisworks, Fabrication, AutoCAD, Bentley, Tekla, SketchUp, Vector Works, Archi CAD, etc.
3D BIM communicates design intent with parametric data for enhanced project visualization
4D BIM influences construction schedule for site-planning activities
5D BIM facilitates in tracking budget and making a cost analysis
6D BIM optimizes energy consumption and building sustainability
7D BIM manages asset life cycle and facilities
8D BIM prevents accidents through design
Benefits of Revit BIM Services in Construction:
Construction projects implementing BIM will enjoy a competitive advantage. BIM is a significant tool in building project management for evaluating job costs better than traditional techniques as it lets us know the cost of the building materials. Further, it provides an improved estimate of project completion. This facilitates in comprehending risks around the construction site and eliminating them before the commencement of actual construction.
Using BIM, architects & engineers can use actual models of implemented components to envisage how they fit, reducing project delays. The team members know beforehand what it gets to the job site and place orders accordingly. All these help to save money for the projects as they won't have to get worried about the last-minute change orders & delays.
Why include BIM techniques?
Integrating BIM in the work process of the sub-contractors with access to the Building Information Model before construction provides them the power to visualize what they should undertake. The technique also provides them the opportunity to share concerns that could have been ignored by the management team. Subcontractors' knowledge in the design & planning phase of a project helps in reducing errors and substantial costs. Integrating 3D BIM modeling to review the design & planning phase provides contractors, subcontractors, and owners the ability to address substantial risks and reduce them.
Building Information Modeling -the New Frontline:
BIM allows several industries to get involved in the building information management process. Building owners can visualize the performance of data and schedule maintenance and repair before things become expensive. New construction sites will have improved project timelines & costs. Contractors are able to provide necessary inputs in the design & planning phase for reducing risks & increasing financial rewards on projects. BIM also helps to advance construction, reduce errors, and enhance profits. The new technique revolutionizes construction, project management, and building management.
BIM isn't new:
BIM is not a new concept. The technique appeared in 1962, with Douglas Engelbart's "Augmenting Human Intellect" categorizing specifications & data of architects into a building design & watching how the structure is taking shape from the conceptual stage to modern parametric modeling.
What Can You Do with BIM?
BIM is 3D BIM modeling & modeling software with a twist.
·         International architectural design firms are working with BIM in their construction projects to meet the tight restrictions during the design process, demanding the ability to design & analyze quickly and efficiently. The firms are endorsing the usage of 3D BIM modeling amidst customers, emphasizing that BIM is significant for the whole construction environment.
How the Industry Defines Revit BIM Services?
The best way to understand BIM is to look at what the industry has to say about the technology.
What does Autodesk have to say about Revit BIM?
·         According to Autodesk, the maker of BIM software such as Revit BIM services & AutoCAD , 3D BIM modeling, BIM is an intelligent model-based procedure that facilitates in making design, engineering, and operational information accurate, accessible & actionable for buildings & infrastructure. The data is crucial for a building information modeling project, where 'I' in BIM stands for high levels of data in a model keeping all project stakeholders on the same page, facilitating all stages of the project starting from conception to construction documentation & maintenance.
What does Graphisoft (Maker of ArchiCAD) have to say about BIM?
·         BIM is the usage of virtual 3D BIM modeling of a building along with a procedure of managing and collecting building data. The model is crucial to the overall BIM process, setting the stage for the whole project, encompassing all virtual equivalents to the building's parts & pieces, and invoking the real-world applications.
What do Bentley Systems state about BIM?
·         Bentley Systems – the maker of modeling & project delivery software like AECO sim Building Designer & Project says that using BIM enhances collaboration, ensuring a new level of control over projects of all sizes. Improved project outcomes are accomplished through a comprehensive flow of information among applications and across project team members for accuracy throughout the supply chain. Even if Bentley talked about the facets of information & modeling, the focus of the company is on the BIM procedure, along with technical aspects of BIM, staying behind scenes, and enabling all team members to work smoothly amongst project team members.
Common BIM Misconceptions:
Each question consists of several answers, providing the option for a wide range of misconceptions, creating an obstacle for those adopting BIM.
Let's clear the air on the misconceptions about BIM:
Misconception 1: BIM is only for the Architects
  This is a common misconception associated with BIM. The delusion that BIM is for the architects stems from the fact that the construction & architecture industries were the first to implement the process.
BIM Reality:
  However, one could argue that structural engineers were using it for a long time as well. Even before architects were 3D BIM modeling buildings, structural engineers were creating 3D buildings for performing analysis. So, Revit BIM services is for the sake of everyone and can be used for anything in the built environment, including:
·         Architecture & Building Design
·         Civil & Structural Engineering
·         Energy & Utilities
·         Highway & Road Engineering
·         Landscape & Land Surveying
·         Offshore & Marine Architecture
·         Rail & Metro Transportation engineering
·         Tunnel & Subway Architecture
·         Urban Master Plan & Smart City Design
Misconception 2: BIM is only a tool for Designing
  Many people consider BIM primarily to be a new method of project delivery, and so they see it as a replacement for CAD products with some added improvements for designing.
BIM Reality:
  Nevertheless, while looking at Revit BIM services, one should look at it not just as the way of delivering projects but as the way of interaction and collaboration, using the availability of myriads tools. The significant part of BIM is the 'I' or the aspect of information. BIM not only creates a visually attractive 3D model of a building. It also creates various strata of metadata and renders them in a collaborative workflow. It is possible to create an accurate 3D BIM Modeling Services by excluding the metadata and collaboration practices, though the engineers cannot create an apt BIM model without 3D software. To create an accurate BIM model, the engineers should combine all layers of information for numerous building systems into a single "master" model realized by the software standardization for consolidating all relevant information.
Misconception 3: BIM is available in a box.
  Perhaps people think that you could stroll into a reseller & choose a copy of BIM.
BIM Reality:
  The concern with this notion is that though Revit BIM services is technical software, it isn't just a design tool. AEC professionals can purchase AEC BIM services software and use it for making drawings, but that alone does not constitute to be BIM. Reorganizing workflows is a vital aspect of BIM. Proper BIM implementation entails that one should commit to transform the way of work for the entire team. Transforming to the new system won't be easy at first, but will be worth the investment in the long run.
The Bottom Line: What is BIM?
·         BIM is a best-practice process & 3D BIM modeling software application. Designers create a collaborated BIM Model with integrated information of the structure and the complete project timeline from the inception to demolition.
·         Building Information Modeling facilitates architects & engineers to work on a single project from anywhere in the world. The BIM technique clubs a plethora of information about all details into a feasible format, enabling analysis during the designing phase for obtaining the best resolution to a problem.
·         BIM helps in design coordination among team members and easier structural maintenance throughout the entire built environment. To know more about Revit BIM services and BIM objects, consult the BIM Modeling Engineers of Tejjy Inc. at info@tejjy.com or 202-465-4830.
To know more about us: