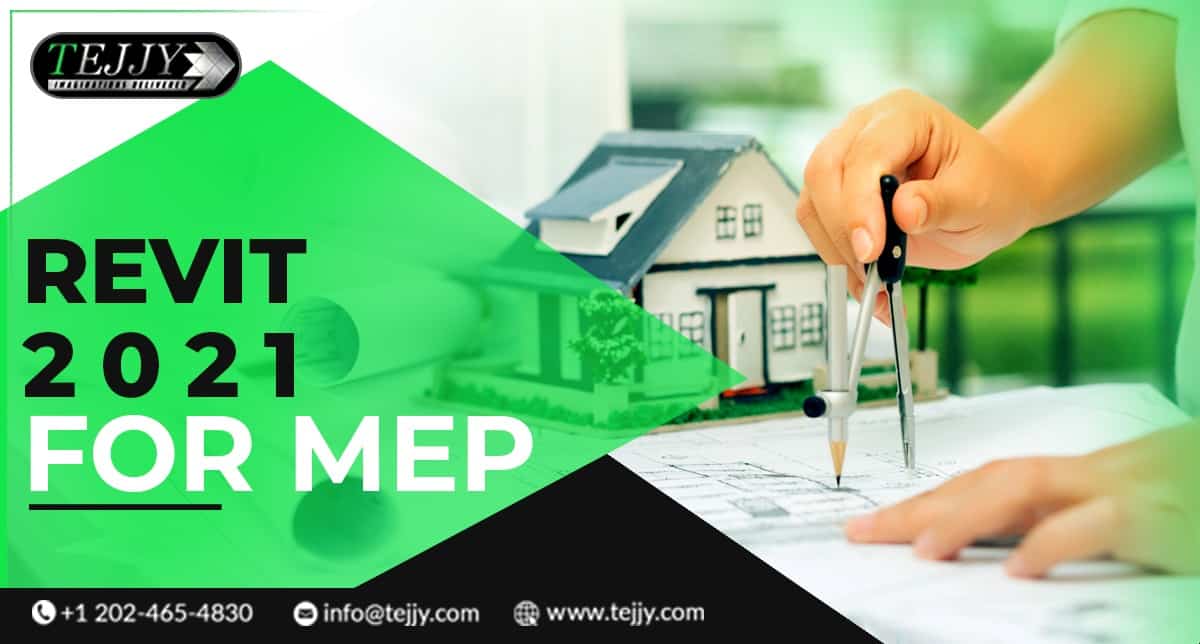 Revit 2021 with brand new features and enhancements has been released to benefit professionals in the field of architecture, MEP design, and Structure.
The focus of this blog is on the features in Revit 2021 specifically for MEP. The emphasis in Revit 2021 is on electrical features and globalization.
Use BIM Automation to Automate Modeling and Design Activities
Let us delve into the new features for MEP:
1. Circuit Naming
Revit 2021 offers flexibility to customize circuit naming.
An all-new feature "Circuit Naming" is included in Electrical Setting. An electrical designer can create a new electrical scheme in this window by naming it appropriately. In the scheme, he can include properties chosen from the list provided.
With the help of the Circuit Naming parameter, the new scheme can be applied to panels/switchboards as required.
2. Single Phase L-N Panel Boards
The new version of Revit has all single-phase loads connecting to the same phase in the distribution board.
While editing a panel schedule template, the electrical designer has the option to disable columns for unused phases. This implies that single phase panel schedules only display the connected phases.
3. Switchboard Circuit Quantity
A feature Maximum Number of Circuits has replaced Maximum Number of Single Pole Breakers found on switchboards. Hence, now the number of new circuits created corresponds with the number of occupied rows in the switchboard panel schedule.
4. Switchboard Circuit Phase
In Revit MEP 2021, an electrical designer has the flexibility to choose any single-phase load on the switchboard panel schedule and direct it to a different phase.
5. Panel Schedules
Each sheet under "Sheets" of the project browser now includes Panel schedules in the list of other views.
6. New Space and Spare Properties
In Revit 2021, whenever spares are added to a panel schedule, a frame value is displayed against the spares. The value of spares can be modified in the spare's properties.
7. Worksharing Enhancements
Revit 2021 offers a consistent experience across worksharing behavior of different elements.
In the previous versions of Revit, whenever an element was amended, it would either move or update the other related elements. As a result, these elements would be checked out. This led to issues in collaboration.
Revit 2021 has overcome this limitation by provisioning that any modification of interconnected MEP elements will have only the selected element being checked out. Additionally, there will be not auto-heal in a broken segment in case of elimination of any in-line element.
8. MEP Fabrication Extension Integration
The functionality of Revit Extension for MEP design fabrication has been enhanced. In this version, commands are located on context-sensitive ribbons and in locations used for import/export commands.
9. Units Enhancements
Piping units such as Liters per hour for Flow is a new addition.
10. P & ID Modeler
It has been moved to "Docs" in Revit 2021 from "Teams" in the previous versions.
Revit 2021 sure has a lot to offer MEP professionals! However, MEP professionals must be technically updated to implement these enhancements effectively. Tejjy Inc. has a team of MEP design experts who are well-versed with the existing and new technologies relevant to their field.