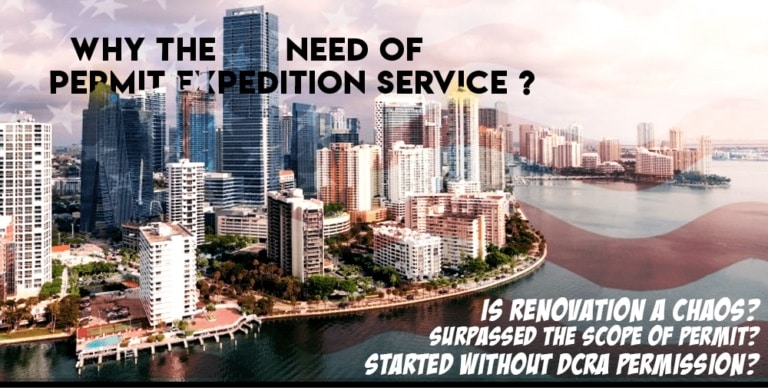 Renovating your building or planning a new construction? Don't forget the Permit Expeditors. Experts in the profession of permit expedition advise the construction clients through the permitting process for keeping construction projects on schedule and within your budget adhering to the local building codes.
Why do you need an expedition service? Well, the reason is that the process of receiving a permit on a construction project is challenging in certain jurisdictions, or sometimes we surpass the local building approval needs.  Hence, AEC (Architecture, Engineering and Construction) industry experts recommend hiring a veteran permit expediting firm.
Let's have a look at what should a permit expedition firm bring to the table?
Harnessing Local Expertise: An experienced permit expeditor in USA knows the permitting process of a region inside-out. With the help of local contacts, the expeditors find out the requisite by essential questions and investigations. Permit Expeditors are well versed with the local building codes and adhere to standards for implementation of the project. If you are selecting a permit expedition firm, background check for the accomplished projects in your area is a must. Consequently, this will help you to evaluate knowledge and experience of permit expediting company into the permit facilitation process of your building project.
Meticulous Screening of Construction Plans: Before submitting the construction documentation to jurisdiction for review, a permit expediter monitors the plan meticulously, paying heed to the details about the correct order and numbers of plan set, amount of fees, and signatures. As a result of which, the building expeditors can track any error and avoid needless comments from the Plan Reviewer, saving you time and money.
Communicating Project Updates: Permit Expeditors act as a single point of contact between you and the jurisdiction for communicating project updates and giving a response to inquiries. The experienced permit expediting companies work on multiple projects and can help you deal with any sort of renovation, tenant buildup permit Washington DC, electrical, plumbing, architectural drafting or new construction projects by providing updates every week.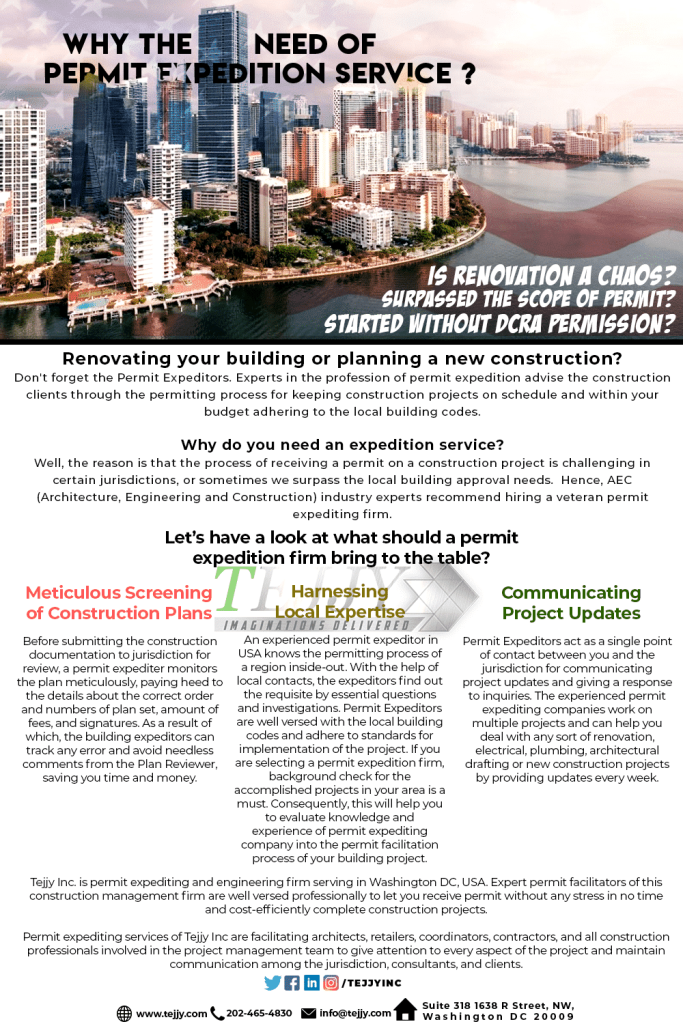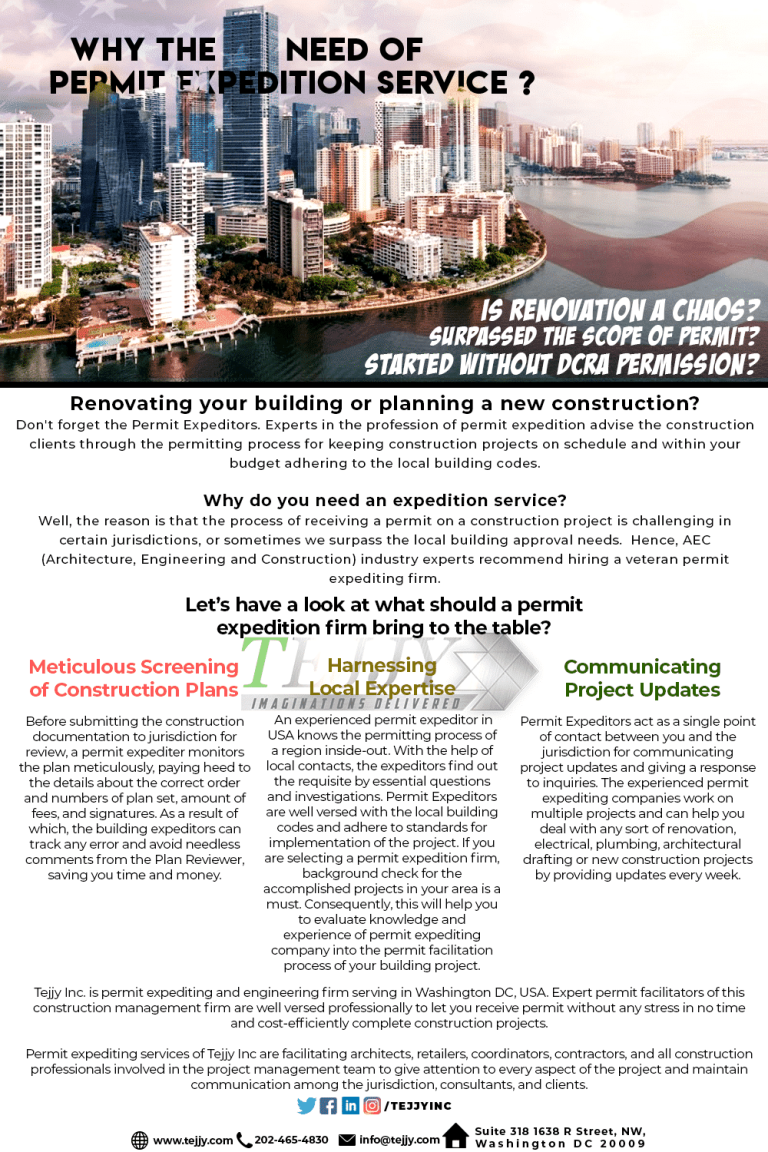 Tejjy Inc. is permit expedition service and engineering firm serving in Washington DC, USA. Expert permit facilitators of this construction management firm are well versed professionally to let you receive permits without any stress in no time and cost-efficiently complete construction projects.
Permit expedition service of Tejjy Inc. is facilitating architects, retailers, coordinators, contractors, and all construction professionals involved in the project management team to give attention to every aspect of the project and maintain communication among the jurisdiction, consultants, and clients.
Call 202-465-4830 or write at info@tejjy.com for consultation on permit expedition.