IOT Services Provider Fast Resolving Construction Project Challenges with IOT Applications in Industry.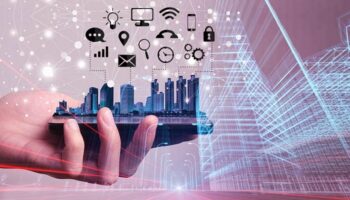 The emergence of IoT services providers (Internet of Things) in construction is fast resolving the problems of the construction sector. Tejjy Inc. BIM service provider in USA integrates IoT applications development in construction workflows for playing a significant role in waste management and employee safety enhancement.  Industrial IoT applications aid Tejjy Inc. BIM consultants in reducing costs for construction projects.
What are the Challenges Resolved by IoT Applications in Construction Sector?
Labor Shortage – IoT-based automation ensures that all pending projects are efficiently executed till more workforce arrives at the field.
On-time Project Delivery – IoT applications development help to improve the accuracy of estimates, enhancing the confidence of business owners, investors, and managers.
Considering Safety Issues – IoT technology enables construction site managers to get real-time information, reducing injuries and medical expenditures.
Project Progress Tracking– Using IoT wearable devices, construction managers track employee movements, ensuring that the working time of the team is used efficiently.
Monitoring Construction Site – Adopting IoT sensors, BIM managers check the noise, vibration, motion and ensure safety by responding to on-site accidents promptly.
Ensuring Employee Safety – IOT services provider use IoT devices that allow building owners to track material integrity, enabling environmental monitoring to ensure that workers aren't exposed to hazardous materials.
Remote Equipment Control – IoT-empowered remote equipment control facilitates construction progress in areas not accessible to humans. Wearable computing innovations, like Google Glass, enhance remote employee management efficacy using IoT.
Daily Task Management – Integrated IoT applications in industry provide construction managers a steady stream of real-time data, facilitating decision-making like task planning, resource allocation, negotiation with investors, reporting, team communication, etc.
Waste Management – IoT applications for the construction industry also improve waste management, through sensor-based tools for checking on-site trash levels, determining waste loads, and optimizing operations for preventing debris pileups.

Advanced modulation schemes for wireless access.
Automated network application lifecycle management.
Software-defined networking & virtualization of network function.
Cloud-optimized distributed network application support.
Creating new models & sources of revenue with lots of devices.
Achieving operational efficiency, saving significant energy & resources.
Providing customer-centric services, enhancing the quality of construction.
Improving work safety for preventing equipment failure & improving worker safety.
Use of IoT in Construction Management
1. Planning & Control
2. Quality Management
3. Safety Management
4. Equipment Management
5. Procurement Management
6. Construction Execution
Connect with our Allied Services