OUR BIM / VDC Virtual Design & Construction Services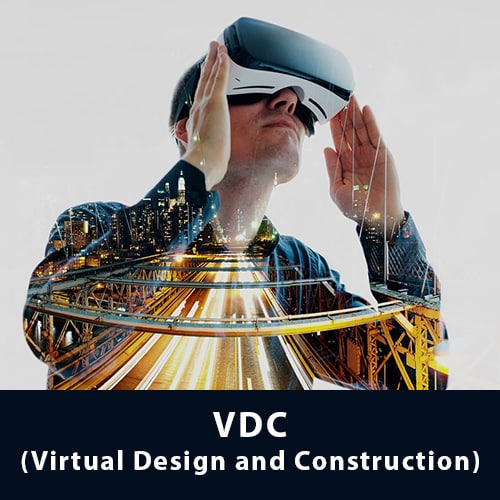 Tejjy Inc. – one of the top BIM and VDC consultants in USA, creates digitized buildings and construction project sites for architects, engineers, and contractors. Through BIM integrated VDC (Virtual Design & Construction), the BIM consultants of Tejjy Inc. visualize and plan the building design process, construction schedule, and budget.
Construction design review using interactive VR.
Site review through panoramic VR.
Construction site markup through AR.
Implementation and support through 3D BIM modeling.
Meeting off-site and modular construction requirements.
Appropriate construction sequencing with 4D simulation and video animation.
Interior virtual mockup and virtual reality.
Point Cloud Laser Scan to BIM VR.
360-degree construction visualization.
Strong design collaboration for avoiding rework and wastage.
Enhancing project lifecycle management with 6D BIM modeling.
WE OFFER THE FOLLOWING VDC SERVICES
Implement Smart Virtual Reality Techniques with BIM for AEC Industry
Are you looking for smart virtual reality techniques? Our VDC Consultants at Tejjy Inc. provide Virtual Reality (VR) services integrated with BIM. Our expert BIM Modelers create an accurate 3D environment with VR. Through Virtual Reality (VR), we refer to computer-generated simulation, where people interact within an artificial 3D environment through distinct electronic devices, like special goggles to gloves built-in with sensors.  Implementing VR techniques helps us to improve collaboration amongst AEC project stakeholders.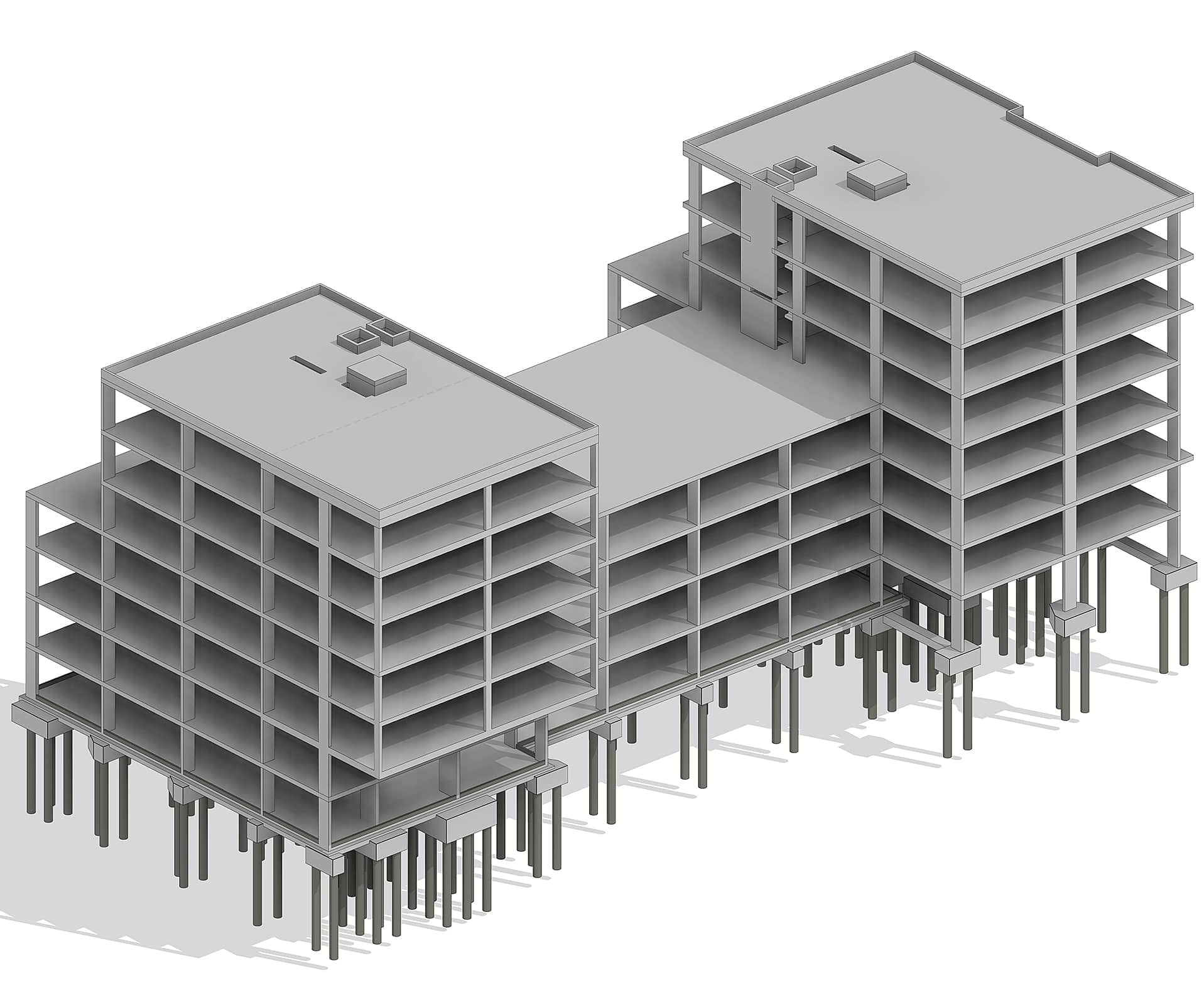 What are the Benefits we provide through VR?
Our VDC Consultants integrate the techniques of BIM virtual design and construction to drive the transformation of the construction sector. Tejjy Inc. – one of the best BIM Modeling Service Providers in USA combines BIM and VR (Virtual Reality) seamlessly for improved construction productivity.
Verify Space Usage & Reduce Construction Problems
Our BIM Virtual Construction helps to verify space use and mitigate coordination problems during  the pre-construction stage. We minimize design errors before going ahead to practical project implementation.
Help AEC Clients Understand Projects in Design Phase
Through our virtual BIM studio, we give the opportunity to client in understanding the project at the early phase of the design phase. Our BIM virtual buildings emphasize that the construction projects look realistic compared to a 3D model on a computer, detecting clashes and resolving them at the primary stage, thus saving time and cost of the construction project.
Enhanced Project Approvals through 3D Visualization
Our BIM Modelers help to enhance project approvals of our clients. Using BIM 3D visualization, we improve client relations and customer satisfaction, through effective communication. We use BIM virtual tour for architectural firms, structural engineers and MEP designers at various stages of the design process, at different Level of Detail (LOD).
What we provide for VR adoption?
Being one of the best construction companies in USA, Tejjy Inc. implements BIM VR, evaluating several options. Some of the tools encompass accessible head-mounted displays like Oculus Rift, HTC Vivo, Samsung Gear VR, e Google Cardboard, Microsoft HoloLens, etc.  All these tools enable the AEC project stakeholders to enjoy an entirely immersive 3D experience. They get the opportunity to virtually cross an entire building, accessing all relevant information. This gives a vital facet for monitoring costs, meeting project deadlines, ensuring that everything is perfectly designed and planned.
VDC Consultant BIM Services for Design Support
3D BIM services (LOD 100 to LOD 500) in Common Data Environment of Revit.
3D visualization and animation for construction sequencing.
Clash detection and resolution for meeting off-site construction needs.
Heat load calculations for optimizing energy consumption.
BIM quality analysis and quality control for ensuring correct decision-making process.
Managing, implementing, and training resources for 3D BIM modeling.
Strong design collaboration and coordination for reduced rework.
What are our BIM Virtual Construction applications?
3D Visualization & 3D Modeling:
Our BIM integrated Virtual reality allows smooth operations of 3D modeling process, enabling 3D visualization for all disciplines of architecture, structural engineering and MEP services. Our built in parametric Revit BIM families and modeling objects, facilitate in perfectly elucidating the relationship with spatial geometry and physical and mechanical properties.
4D BIM Construction Scheduling/Simulation
Integrating virtual BIM, our virtual BIM Modelers facilitate construction planning, supporting virtual simulation of the building and its control. We connect 4D application with 3D elements, prearranged in sets, to the corresponding time schedule, allowing comparison between real work and planned sequence of the process. This helps us make a permanent realization of construction schedules, assessments, and logistic site management.
Through BIM integrated virtual reality, we enable 5D cost estimation, and control of financing plan as per material take-off quantities in every constructive step.
6D BIM virtual construction helps us support the performance of energy and sustainability of the buildings. Our BIM engineers make energy consumption estimate of the project and subsequently monitor, measure and verify energy consumption during building occupation.
7D BIM Facilities Management:
Through 7D BIM virtual construction, we produce models of building facilities for supporting facilities maintenance and facilities management of the building at the time of occupancy. From design and systems analysis, construction planning , management and communication BIM façade engineering improves technical performance and constructability.
Facade building projects are coordinated by adopting BIM LOD 300 to LOD 500 as per requirement. Tejjy Facade BIM is well coordinated with Auto-desk Revit & Navisworks Manage. From design and systems analysis, construction planning , management and communication BIM façade engineering improves technical performance and constructability.
How do we work with BIM for design support?
Through BIM VDC services, we develop data-rich 3D BIM models with visualization capabilities to facilitate design firms, structural engineers, general contractors and other construction companies communicate clear design intentions.
Revit drafters and BIM managers of our company review building design plans, elevation and sectional drawings for architectural services, structural engineering and MEP disciplines.
Next, we transform the plans and drawings into single coordinated BIM 3D model.
Our BIM VDC consultants emphasize on construction visualization and simulation of building projects with accurate cost estimation in the virtual environment of Revit BIM modeling.
Our team of BIM engineers, architects and BIM consultants connect with building design companies and AR/VR firms for delivering precise and accurate BIM models.
After creating 3D BIM models, VDC Consultants review the design process to facilitate customers create better workflows and designs, while improving collaboration and minimizing costs.
This is how we leverage the power of Augmented Reality and Virtual Reality benefiting the AEC industry, applying to the whole building life cycle starting from the design stage to renovation.
What are the markets we serve?
Hotels
Institutions
Retail
HealthCare
Aviation
What are the disciplines we cater?
Architecture
Structure
Mechanical
Electrical
Plumbing
Fire Protection
Whom we serve?
Architects
Structural engineers
MEP engineers
General contractors
Surveyors
Real Estate Developers
Facilities Managers
Software applications AR & VR Consltant:
Autodesk Revit
Autodesk 3DS Max
SketchUp
Rhinoceros
Enscape
Insite VR
IRISVR
Blender
What are the benefits of hiring proficient VDC consultants from Tejjy Inc.?
Understanding with improved problem solving in BIM
Scalable technology infrastructure with BIM specialists, architects, designers and engineers
Value addition at every stage of VDC implementation
Valuable insights from expert BIM consultants
Outsource your BIM Virtual Reality Construction from Tejjy Inc.
Operating as one of the best BIM virtual reality companies in USA, with the latest BIM Automation, Lidar, GIS, and Photogrammetry techniques, Tejjy Inc. is the right dais to outsource your BIM virtual construction requirements. Integrating VR technologies with BIM, we provide details of the product and planning information, valued during the design phase, throughout the building life cycle. Want to know the difference between BIM and bim and virtual reality construction? Communicate with us to implement virtual BIM engineering architectural services at 202-465-4830 or info@tejjy.com.