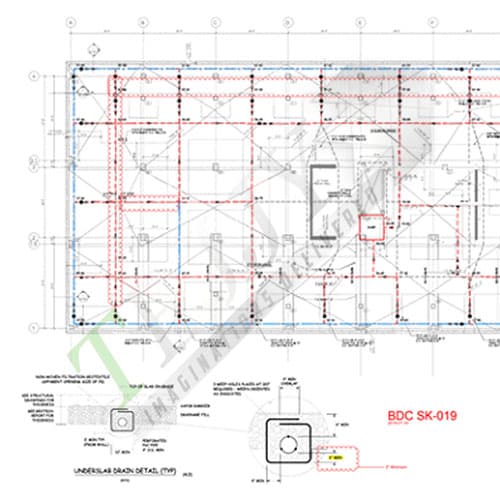 Tejjy Inc is the right place for getting CAD Construction Drawings (CD) Set and Paper to Computer-Aided Design (CAD) Services. We specialize in various construction drawing conversions like 2D to 3D with accurate dimensions.
Our 2D Architectural CAD Services Include
Building Plan Re-drafting
Paper to CAD Conversion
MEP Drawings
We make Design and Construction Document from raw schematic design. We focus on final document preparation as per client requirement. While preparing Redrafted Construction Drawing Set, we consider the details of Site Plan, Floor Plan, Elevations, and Specification from clients and produce accurate CD set.
Computer-aided design (CAD) is the use of computers (or workstations) to aid in the creation, … CAD is mainly used for detailed engineering of 3D 2D architectural services drawings of physical … 4D BIM is a type of virtual construction engineering simulation incorporating time or schedule related information for project management. CAD software for mechanical design uses either vector-based graphics to depict the objects of traditional drafting, or may also produce raster graphics  showing the overall appearance of designed objects. However, it involves more than just shapes. As in the manual drafting of technical and engineering drawings, the output of CAD must convey information, such as materials, processes, dimensions and tolerance according to application-specific conventions.
Our CAD Construction Drawing Services often Include
Cover Sheet
Floor Plans
Interior, Exterior & Foundation Details
Elevations
Roof Framing Plan
Cross Sections
Structural Details
Electrical Plan
Tejjy Inc, Provide 2D 3D Architectural Services & catering to strive for excellence with innovation in MD, Washington DC, Baltimore, USA. Call us at 202-465-4830 or email us at info@tejjy.com to discuss with us your project idea or requirements.