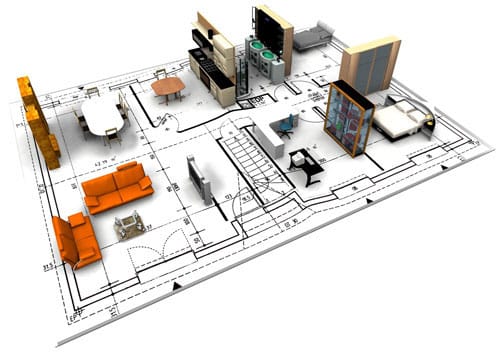 Revit families are objects with information stored in them, and we use them in a construction project. Every component in Revit is a part of a family, and we re-use them in any projects by only adjusting the parameters of the family.
Revit Family Creation Structure:
Selecting an appropriate family template
Providing Planning which parameters
Creating model geometry
Assigning subcategories as per requirement
Setting visibility rules
Creating the family type
At Tejjy, our Revit Modeling experts create families with built-in parameters, such as length, type of material, type of texts as per our client requirements.
A lot of people within the BIM lifecycle get benefited from Revit Family Creation. The intelligent 3D representation of the virtual world incorporates the geometry and technical product details and empowers Architects, Designers, Engineers, Builders, Contractors, Facility Managers as well as Owners.
We can create parametric model Revit families for any buildings like residential, industrial, or commercial with any material and finishes.
Our expert team at Tejjy can create all kinds of families like:
Architectural– Parametric models of windows, doors, archway, furniture, etc
Structural– 3D models of columns, beams, slabs, etc
MEP– Our expert team can model all kinds of Mechanical, Electrical, and Plumbing services parametric families with their dimensions, sizes, color, type of material like extravagant chandeliers and other types of lighting fixtures, switches, sprinklers, pipe fittings, duct fittings etc.
Customized- Any families can be created by us as requested by our customers and clients.
If you have an idea of the model in your head, we can show it in 3D on your computer screen.
Call us at +1 (240) 899-7711 or email us at info@tejjy.com to discuss with us your project idea or requirements.