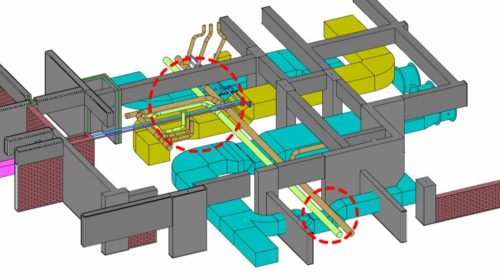 4D BIM is an extension of its 3D form with time. Our 4D simulation helps all construction professionals, including architects, contractors, designers, and owners, to visualize the whole series of construction events. 4D helps to understand the progress of construction activities throughout the project lifetime.
Our BIM Models help construction planners simulate construction activities, detecting clash and interference, improving construction schedules, tracking materials, and managing the supply chain.
4D phasing acts as a communication tool, resulting in a better understanding of project milestones and improved construction plan. We can plan and coordinate construction operations down to the last detail both in time and space, reducing delay and rework.
We synchronize all design elements on screen in 4D, and thus, our clients can improve accuracy in construction sequencing.
Benefits of 4D Construction Simulation
Construction Process Visualization
Improved Planning & Management
Effective Bidding Presentation
Streamlined Productivity
Reduced Error & Construction Cost
Proficient Construction Process Execution
Effective Utilization of Site Space
Problem Forecast before Construction
Better Understanding of Project Milestones
Space Conflict Resolution
Coordinated Construction Operations
Tracking Actual Project Progress
Our 4D BIM Construction Phasing is Helpful for
Construction Program Validation
Site Utilization
Demolition, Renovation & Expansion
Call us at 202-465-4830 or email us at info@tejjy.com to discuss with us your project idea or requirements.