Rendering is the procedure of fabricating an actual image from 3D models in a computer. After completing the 3D models, the designers need to give a realistic look to their models, and that's where we implement Rendering & Animation.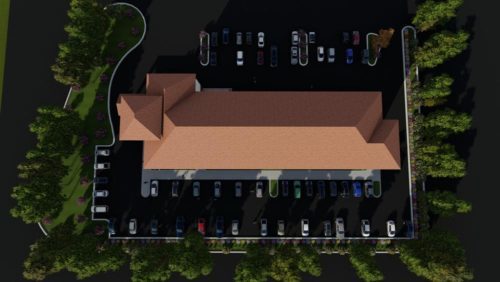 The rendering picture, captured at a specified perspective replicates lighting, shadows, reflections and adds color, texture, and optical effects for creating realistic effects.
The rendering process can take a lot of time to be completed depending on the render quality of the image.
In the AEC industry, 3D renderings are of models of buildings, landscapes, interior decorations or various objects like furniture. It can also be of mechanical or electrical components like decorative light fixtures etc.
Benefits of 3D Rendering
Attracts clients
Creates Precise Presentation
Points out Problems Before Construction
Edits on the Fly
Cost-effective Design
Enhances Marketing
Creates Virtual Reality Opportunity
At Tejjy INC., We Produce 3D Rendering Images of
3D architectural models with sun path tracing, shadows, and artificial lighting
Luxury interior decorations with artificial lighting and textures
Furniture
MEP construction components
Our talented designers in Tejjy can create high resolution render images with the help of fast and efficient workstations.  Call us at 202-465-4830 or email info@tejjy.com to get your perfect architectural 3D rendering and 3D visualization!
Tell Us Your Requirements: