3D Rendering services is the procedure of fabricating a 3D model from an actual image. After completing the 3D models, the designers need to give a realistic look to their models, and that's where we implement Rendering & Animation.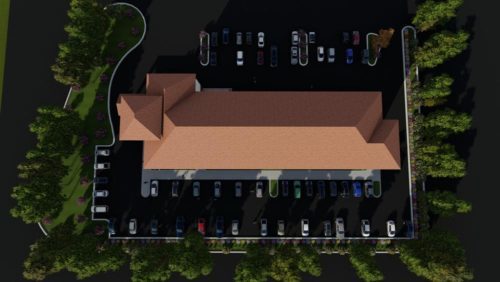 Tejjy Inc. generates visually impactful 3D render images for any location or scene. 3D BIM rendering empowers engineering and architectural industry with design analysis.
Tejjy Inc. generates photorealistic and artistic high quality 3D render images. 3D Architectural Rendering & walkthrough allows photorealistic rendering, 3D animation, interior rendering adopting augmented and virtual reality for perfect visualization.
Benefits of 3D BIM Rendering Services
Precisely accurate images
Captures exterior and interior with perfect lighting .
Allows to adhere the legal parameters
Edits on the Fly
Cost-effective Design with increased profitability
Streamlined and Consistent Branding & Marketing
100% Customer satisfaction achieved through 3D visualization, 3D Virtual Reality walkthrough and 3D Animation
Services:
Floor and sitemaps with 3D Architectural rendering and visualization.
3D Interior Rendering includes :

Residential interior rendering,
Commercial interior rendering,
Restaurant rendering,
Photorealistic rendering.

3D Exterior Rendering includes :

Customized homes and offices
Residential exterior rendering
Commercial exterior rendering
Bird's Eye View

Remodeling
3D Visualization
Mechanical, Electrical, Plumbing (MEP)construction components
Tejjy Inc. delivers quality infused virtual reality deliverables to home builders, architects, engineers, construction firms adds to our proficiency as top 3D rendering services provider in USA.
Call us at 202-465-4830 or email info@tejjy.com to get your perfect 3D architectural rendering and 3D visualization!
Tell Us Your Requirements: