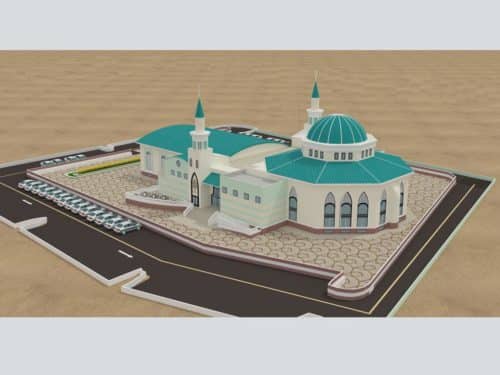 3D Modeling is designed to build realistic models on the computer. Professionals in all fields widely use it. In the AEC industry, 3D Modeling has enabled architects, engineers, and designers to be more creative as well as experimental in their designs. It helps identify potential troubles before they become actual issues in the construction sites.
Our skilled designers, having experience in working with a wide range of software applications, allowing clients to visualize their projects and get the best results.
We are competent in:
Autodesk Autocad, Autodesk Revit, Solidworks, Autodesk Fusion 360, Autodesk Inventor, Sketchup, Rhinoceros, Creo, Solidedge, Autodesk 3DS Max
BIM Modeling
BIM Modeling is a version of a surface or objects with the collaborative viewpoint of designers in architecture, mechanical, engineering, and construction industries for forecasting future capabilities in the manufacturing process by enhancing productivity. This type of visual model enables modifications at the initial design phase resulting in streamlined workflow absorbed by increased profitability.
Our highly trained professionals at Tejjy are proficient in delivering accurate and quality optimized deliverables at a reduced cost. We transform conceptual design and layout in a visualized 3d model reflecting the detailed engineering analysis for strengthening the capabilities of a building.
We generate coordinated BIM models to check possible interference among building systems. Our models help construction companies to visualize schematic structures before construction and get better project planning. We detect clashes for eliminating clashes before installation.
BIM Modeling Components
We provide AEC professionals insight to plan efficiently, design, construct, and manage buildings and infrastructure through BIM, an intelligent 3D model input based process.
We feed necessary information as inputs into the Intelligent BIM Model to make it work intelligently. Here are some of the data:
Site Plan includes Subsurface Investigation, Soil Treatment, Pile Load, Pressure Grouted Piles, Storm Drainage, Asphalt Paving, Concrete Paving, Water Services
Concrete – Support columns, Elevator Shafts, Stairways
Masonry – Concrete Units, Reinforced CMU at exterior infill walls
Metals – Structural Steel, Metal Connectors, Fabricators, Reinforced Grating
Thermal Protection – Membrane Waterproofing, Coatings, Building Insulation, Pre-finished Metal Spanish Tile, Roofing, Sheet Metal, Roof Curbs, Roof Hatches, Sealants
Doors & Windows – Metal Door Frames, Wood Doors, Sectional Overhead Doors, Storefronts & Windows, Finish Hardware, Glazing
Finishes – Stud Framing System, Acoustical Tile, Wall Board System, Special Coatings, Painting
Equipment – Safety Anchors, Kitchen Appliances, Refrigerator with Ice Maker, Self-Cleaning Oven Washer & Dryer, Ice Maker at Wet Bar
Furnishing – All Cabinets
Conveying Equipment – Traction Elevators, Geared, Machine Room
Plumbing – Water and Sanitary Systems as per Plumbing Codes
HVAC – AC units with an efficiency rating
Electrical – Intelligent Addressable Fire Detection & Alarm System
Reinforcement Detailing: Size, Placement, Bar Shapes and Covers of reinforcing bars, Pouring Sequence)
Call us at +1 202-465-4830 or email us at info@tejjy.com to discuss with us your project idea or requirements.