Value Engineering for Building Designs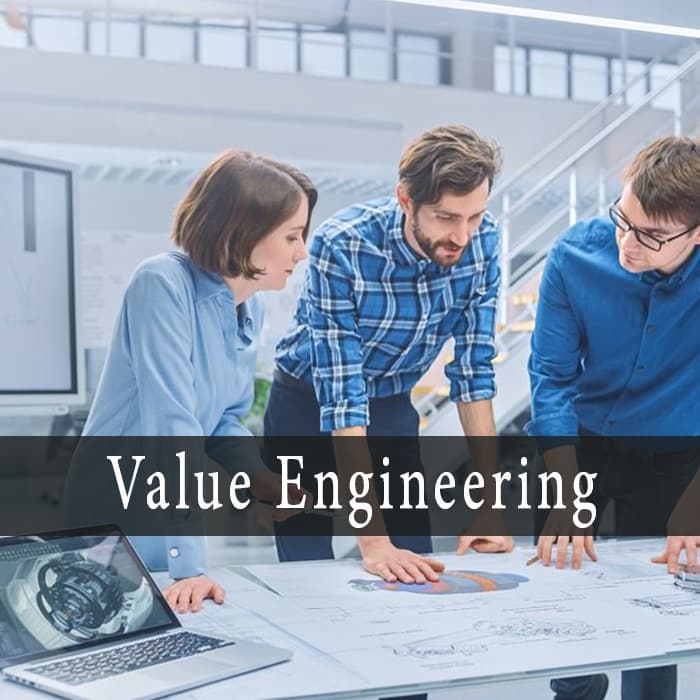 What is Value Engineering?
Value Engineering is the Cost Benefits of Using BIM (Building Information Modeling) on a construction project. It includes the cost analysis and categorized BIM benefits for various services including Architecture, Structure & MEPFP (Mechanical, Electrical, Plumbing & Fire Protection). Space Constraint, Plan Mismatch, Design discrepancy, Accessibility/Maintenance and Aesthetic Issues are all sorted out through competent BIM Value Engineering.
Tejjy has gained wondrous achievement as a leading provider of BIM(Building Information Modeling) consulting services. We are trusted BIM consulting service providers in USA with a glowing reputation and impeccable credentials.
Being, a Women Minority Business Enterprise, we provide services for structural BIM, architectural BIM, MEP BIM, clash detection, scan to BIM services, Revit family, and steel shop drawings. Extending their arms to Facility Management.
Tejjy Inc. facilitates Architecture, Mechanical, Structural, Engineering, Plumbing, Electrical industries with detailed engineering and quality-control.

Modularization
Modular approach in AEC (Architecture, Engineering, Construction) Industry reduces the complexity of the project. A detailed analysis can be conducted with a modular approach. When broken down a better value analysis of the construction project can be done.
We demonstrate design intent for quick & efficient decision-making during the design phase.
Seamless Coordination
A real-time updated BIM model shared with all project stakeholders helps in seamless coordination during the design phase.
BIM Value Engineering Improves Accuracy
Engineering Drawings from the model help to improve construction accuracy. Design-build can be envisioned better with stunning architectures.
Cost and Time Efficiency
Adopting Building Information Modeling(BIM) software, model design and drawings can be quickly produced with various cutaways, elevations, and sections, enabling smooth project coordination, avoiding the cost of rework with early clash detection and coordination.
Why choose Tejjy Inc. for Value Engineering in Construction Services?
Optimized Engineering Designs:-
Tejjy delivers risk mitigated designs with 3D modeling simulation and analysis.
Cost Efficacy:-
Our engineering diagnostics and value analysis validate the design at the preconstruction phase. This enables controlling additional time and cost expenses.
Modular Design Approach:-
Constructability analysis and conflict resolution at the preconstruction phase allow better integration amongst engineering, mechanical, structural, architectural services.
Connect with our Allied Services