Digital Prefabrication | Modularization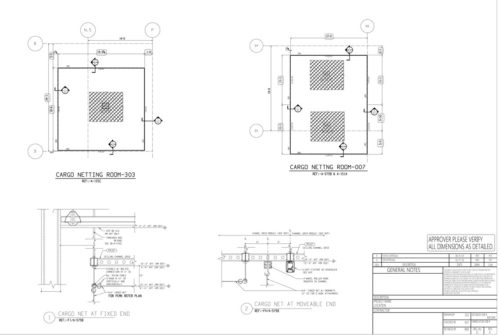 Impactful Designing with Advanced Building Information Modeling Tools
Prefabrication is the creation of building components at a manufacturing site or factory before onsite assembly. Modular construction is a Prefabrication where building components are constructed in box-like modules and then transported to the building site for final assembly.
Tejjy Inc provides BIM for Digital Prefabrication services for Engineers, General Contractors, Homebuilders, and Architects to help clients get a real-time examination of every system, making up the final project. Our professionals produce drawings from the 3D models for accurate offsite or onsite Prefabrication.
BIM for Digital Prefabrication services at Tejjy Inc. help construction professionals improve quality, handle materials, and reduce high cost.
Combining Prefabrication with BIM, we take part in the design process from the beginning, saving project time. Building Information Model helps us avail all prefabricated components in digital format for use in the design, offsite construction, and maintenance.
Integrating prefabrication and modularization techniques, AEC project stakeholders get shorter build time, which is about 50 to 60% less than the traditional on-site construction. Using the technique, Tejjy Inc. BIM engineers improve return on investment & savings for architectural, engineering and construction professionals, helping them obtain quality control & pre-design of similar modules. Through BIM digital prefabrication and modularization, Tejjy Inc. BIM consultants save valuable project time and reduce wastage, leading to safer construction.

What is Modularization
Modularization is a vital part of construction management and building design. It is a kind of rack-service system for installing and fabricating all services, for better coordination. Autodesk Revit and Inventor are modularization software adopted for ductwork, plumbing and electrical equipment module creation for streamlined workflow.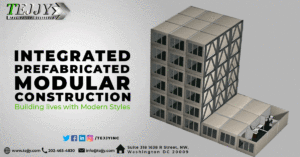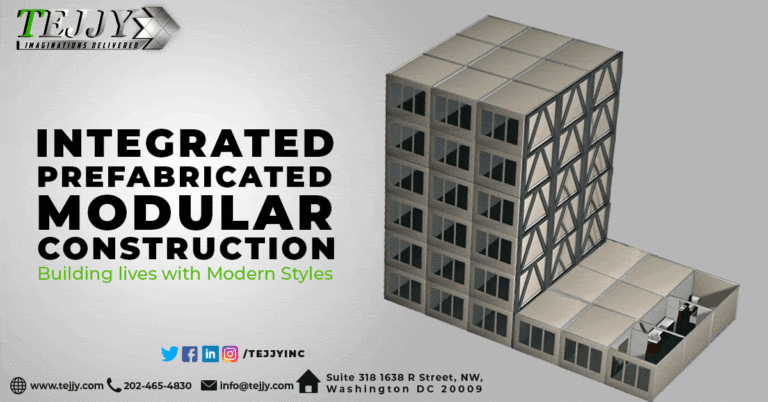 Benefits of BIM Digital Prefabrication
Reduced construction costs and construction time on site
Increased profitability
Increased site productivity
Completion on time and budget
Reduced wastage in the manufacture and onsite
Greater reliability and quality
Connect with our Allied Services