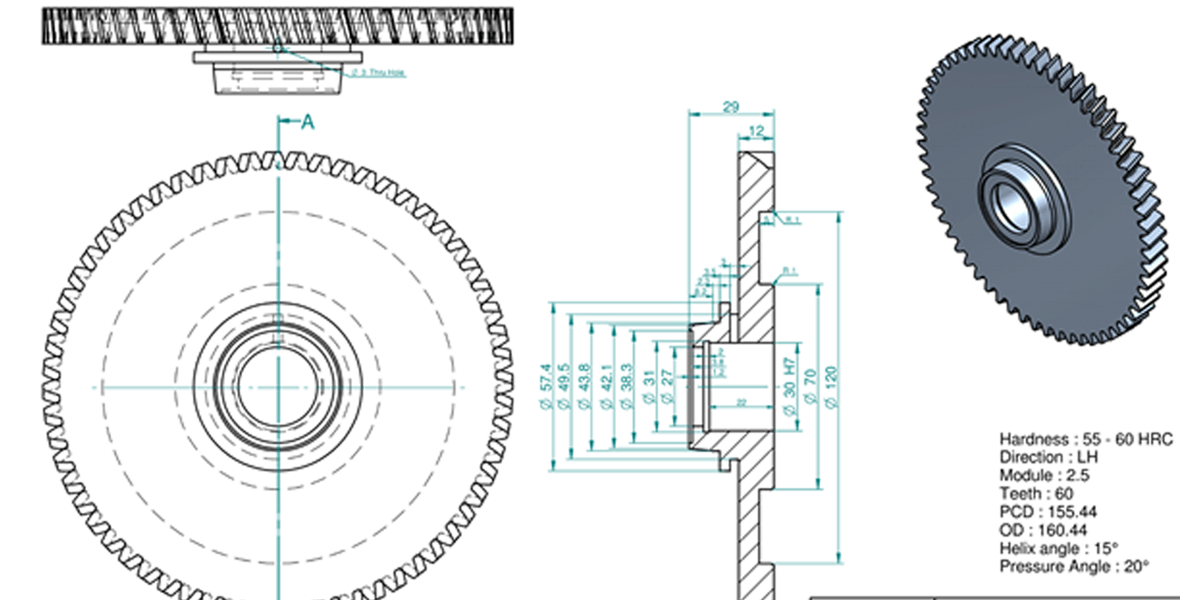 Manufacturing Drawing
The drawings detail the various specification for the assembly of products to be manufactured. They provide information like the kind of materials to be used, hardware requirements, surface and cosmetic finishes so that the suppliers or manufacturers can easily understand how to fabricate the component on the shop floor without going into the complexity of how the component has been engineered.

Engineering Drawings
The drawings are much more complex as compared to manufacturing drawings. They illustrate the intricate details of how the component is engineered and how it comes together and finally starts functioning as a complete product. These drawings require engineers who make the design, schematics, circuit connections, etc.
These drawings are made by the following standards and protocols as compared to basic illustrations for construction documents.
In general, engineering drawings include the following components:
Component Drawings
Assembly Drawings
3D Renderings
Bill of Materials
Schematics
Circuit Board Layouts
Why are both required?
Both Engineering and Manufacturing drawings are required to fabricate a product. Once a product is engineered and designed, the engineering drawings are finished, and no further changes are needed to be done. The manufacturing drawings can change as per the requirements of the customers or suppliers or manufacturers, but the engineering drawings will not change accordingly.
Our skilled technicians at Tejjy are capable of drafting both Manufacturing and Engineering drawings seamlessly as per the client's requirements. Call us at 202-465-4830 or email us at info@tejjy.com to discuss with us your project idea or requirements.