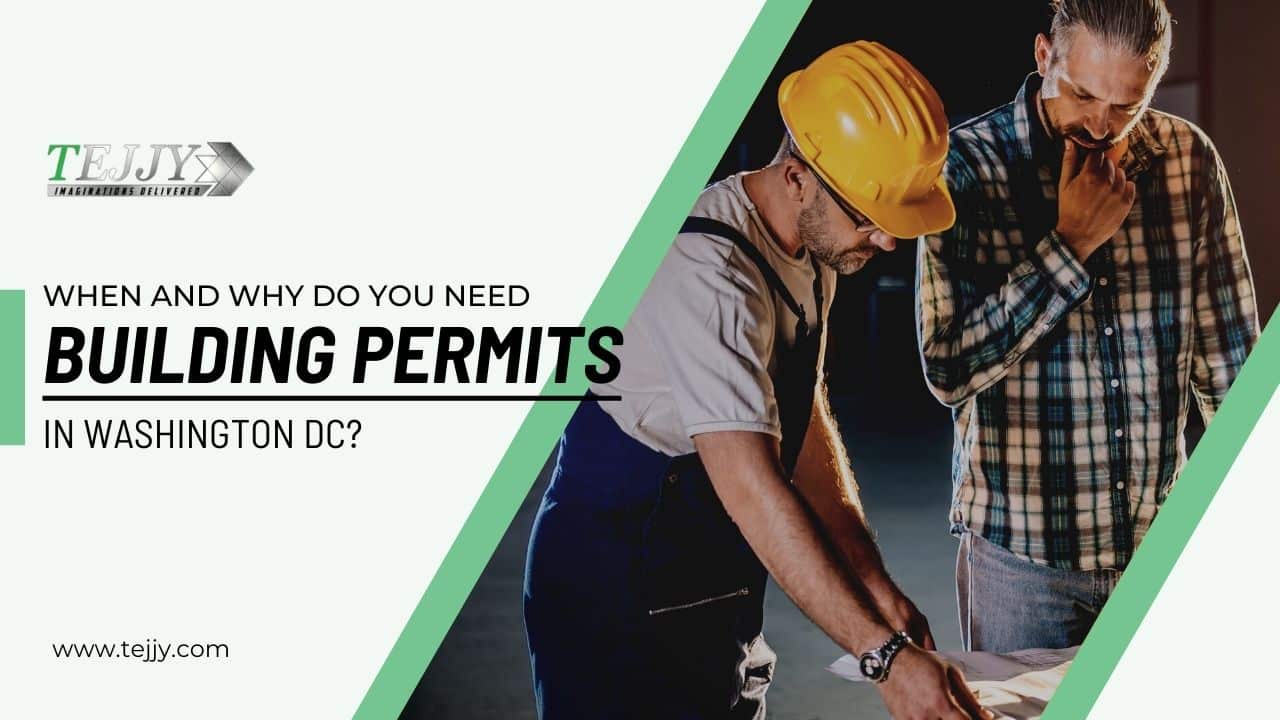 Building Permits are all about safety. It's the enforcing construction standards that provide the building occupants the chance to avoid fire, any kind of structural failures, or a simple thing as a child's head getting caught between stair posts. The building permit Services, which are the written authorizations issued by a city or county are essential for most of the construction and remodeling projects, to ensure the safety of the work in compliance with building, construction, and zoning codes.
Permits Services in DC are required for:
New Building & Foundations
Additions, Modifications, or Restoration of Existing Buildings
Demolition
Construction of Retaining Walls, Sheds, Fences, Garages
Formation of Signs or Awnings
Inner Space Design of New & Existing Commercial Buildings (for instance, changing the floor plan of a building from 6 one-bedroom apartments to 3 two-bedroom apartments)
Keeps Contractors Honest through the Use of Safe Methods & Materials
Guides Project following Modern Building Codes & Practices
Retains the Validity of Insurance
Values Your Home While Selling
When an Issued Building Permit becomes Invalid?
Your issued building permit will become invalid if the official work has not started within 1 year after the issuance of a permit, or if the official work has beendeferred for one year, after the beginning of the construction work.
What are the Building Permit requirements of a Historic District?
Brick Pointing
Caulking, Patching & Plaster Repairing of non-rated assemblies
Installing Window Screens & Storm Windows
Repairing of Fences
Painting
Tiling & Carpeting
Floor Covering, Counter tops & Cabinets
Construction Permits Required for Replacing/Adding/Renovating Items:
Roofing &Siding
Gutters, Downspouts & Fascia
Private Sidewalks & Driveways
Patios
Suspended ceiling tile
Gypsum board excluding the installation of fire-rated gypsum wallboard or shaft liner
Garden storage shed
Prefabricated pools or accessory to buildings under the jurisdiction of the Residential Code
Retaining walls not over 4 feet from the bottom of the footing to the top of the wall
Shade cloth structures for nursery or agricultural purposes
Swings & other playground equipment accessory to family dwellings
Portableequipment, cases, racks, counters &partitions
Additional permits like Supplemental Systems Installation (A/C, electric, plumbing)
Water or Sewer Excavation (pipe installation & water main connections)
Public Space Permits:
A public space permit is essential for installing or using structures on public space such as:
Dumpsters in Public Space
Sidewalk Construction, Repair& Cafes
Front Patios
Flag Poles, Planter Box, Retaining Walls &Fences
The District Department of Transportationoversees the usage &occupancy ofpublic space permits.
How long does it take to get a building permit in DC?
For a new construction permit, DCRA reports a normal issuance time of 6 months. Commercial new build permits require more than 6 months for the process. However, the situation may not be the same for Washington DC.
How Tejjy Inc. helps in Permit Approval Services in DC?
Heath Department Approvals
Site Surveys
Building Cost Estimation
Design Development Drawing Review
Sign Permits
Term Negotiations with Permit Review Technicians
Design Modification for Optimized Cost Efficiency
Stop Work Order Removal
Permit Timeline Scheduling (Predecessor/Successor)
Risk Anticipation & Feasibility Analysis
Predicting Required Permits & Authoring Permit Applications
Enabling Early Review with Permit Regulators & Expediting Permit Applications
To know more about permit expediting service in Washington DC and resume work avoiding the delays in a construction project, call Tejjy Inc. at 202-465-4830 or mail at info@tejjy.com.