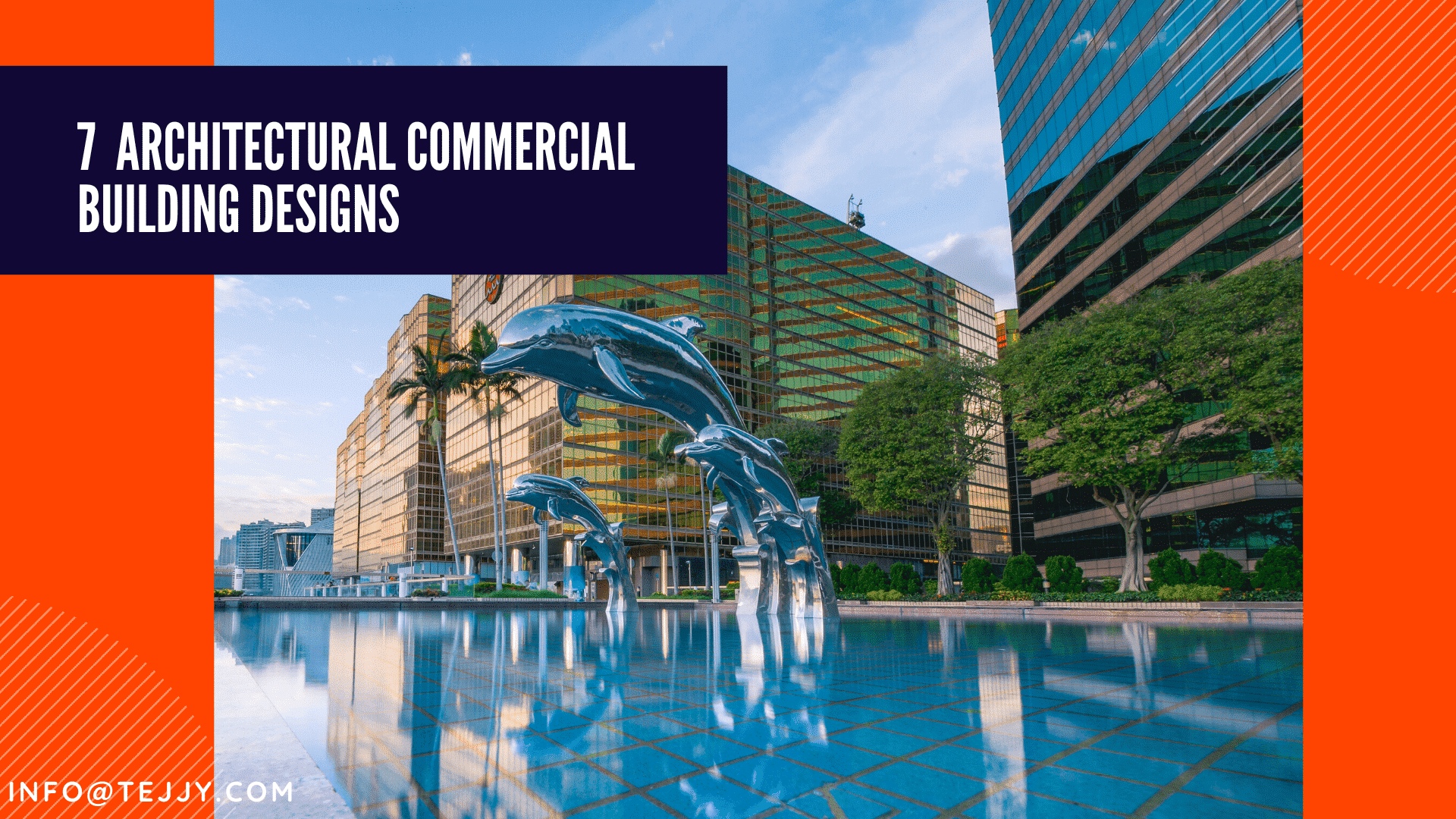 Today, futuristic architectural designs are carving out with technological innovations. Architectural Commercial Building Designs go hand-in-hand for creating a powerful building design, addressing a level of sustainability. Buildings act as a symbol of urban corridors of biodiversity and some of the resilient designs can endure extreme weather conditions. The critical thinking of the architects and designers goes towards creating the forward momentum for regenerating the world and making it more equitable and healthy for humans, plants, and animals.
Architectural & Engineering Commercial Buildings Design around the World:
Agora Garden Tower, Taipei, Taiwan
High-Rise Luxury Residential Building in Xinyi District broke ground for construction in March 2013 and was completed in September 2017.
Green & Twisting Eco-friendly Tower designed by Paris-based Vincent Callebaut Architecture achieved Leadership in Energy & Environmental Design (LEED) Gold Accreditation.
The 42,335m² Building accommodates Rooftop Clubhouses, Swimming Pool, Gymnasium, Parking Floors of Cars & Luxury Apartments (42).
The Agora Tower of 20-Storey height  resembled the Double Helix DNA Structure, with 2 Helical Towers twisted near a fixed central core.
Each 540m² apartment is completely free of columns, providing spatial flexibility in terms of interior layout & partitioning inside.
Identical linear crystalline façades cover all levels of the tower to protect the apartments from the solar radiation in summers & reduce thermal loss during winters.
With 1,000m² surface area, the photovoltaic pergola integrates electricity produced from solar rays into the electric network of the building.
The exterior of the building has a cascading layer of greenery with balconies on the periphery of each apartment, containing fruit trees, organic vegetable gardens as well as aromatic & medicinal plants.
Penumbra, Adaptive Window Shading System
Designed by Tyler Short, the Kinetic Window Day Lighting & Shading System acts as a giant sundial.
Moves in 3 Dimensions to Screen Sunlight from any angle.
It provides a kinetic & mechanical solution to a problem that would be impossible to solve with static architectural components.
Offers shading across a building facade for both low evening sun & high afternoon sun conditions.
Raffles City Chongqing, Yuzhong District, China
A suite of 8 buildings, featuring a 300-metre-long horizontal sky bridge called "Crystal" connecting the top of 4 of skyscrapers.
The Sky bridge is projected to be the second-highest in the world after the Kingdom Centre.
The entire project comprises of 8 towers with a total of 817,000 square metres of floor space.
Designed by Israeli-Canadian architect Moshe Safdie, the Construction began in 2013 and is expected to be completed in 2020.
Atop four of the 250-metre-tall towers are an enclosed Skyway, called the Crystal.
Two 350-metre-tall towers connect through a cantilever bridge.
The project contains 1.12 million sq. mt. of space with offices, residences, hotels, shopping malls & landscaped grounds.
The buildings are made with reinforced concrete with steel columns & floor spanning. The elevation is 354.5 metres with 79 above the ground floors & 3 below.
Dynamic Tower, Dubai, United Arab Emirates
420-metre, 80-floor moving skyscraper, designed by architect David Fisher, where each floor can rotate independently, leading to a varying shape of the tower.
Each of the building's apartments rotates 360°, & movement can be programmed in line with the wishes of the homeowners.
Proposed as the world's 1st prefabricated skyscraper with 40 factory-built modules for each floor.
The entire tower is proposed to be powered from wind turbines and solar panels to produce enough surplus electricity to power 5 other similar sized buildings in the vicinity.
The Construction started in 2008 & is expected to be completed in 2020.
Songjiang Hotel, Shanghai
World's 1st Underwater Quarry Hotel 100 metres beneath ground level & 2 floors underwater.
Approximately 35 kms from Shanghai, it is created adjacent to a disused, 90-metre-deep, quarry filled with water, which is of the magnitude of 5 football fields.
With 16 of its 18 floors underground, it has been called a wonder of modern engineering.
Designed by Atkins, Architectural Commercial Building Designs consultant firm behind the Dubai Hotel – Burj Al Arab.
It's a fight against gravity with over 5,000 engineers, architects & designers from the preliminary phase of designing in 2006 to the interior decoration of today.
The futuristic hotel comprises of 383 bedrooms, underwater areas, guest accommodations & conferences for 1,000 people & also encompass sport and leisure facilities.
A transparent glass 'waterfall' situated in the center of the building is a major architectural feature of this building.
Sands SkyPark Building, Singapore
A wondrous act of engineering by the architect Moshe Safdie, the SkyPark hovers over the 3 hotel towers of Marina Bay Sands.
Located 57 stories up from the heart of the Marina Bay area, the Observation Deck brags the amazing views of Marina Bay & Singapore's cityscape.
A luxurious dip in the Infinity Pool – the iconic rooftop Singapore pool offers spectacular views of the city at sunset.
The 150-mtr infinity pool on Marina Bay Sands SkyPark is the world's largest elevated body of waters outdoors.
The SkyPark (1.2-hectare) is longer than the Eiffel Tower and can park four & a half A380 Jumbo Jets.
X Seed Building, Japan
The X–Seed 4000 is projected to be double the height of Shimizu Mega-City Pyramid standing at 2,004 mtr.
An eco-utopian environment of 4 km high with  800 floors in the open framework of a concave shape, resembles Mt Fuji.
Its design calls for the use of solar power to maintain internal environmental conditions. 
If the huge, 13,000 ft. X-Seed structure gets constructed in Tokyo – it will win the tallest-building competition of the world.
To know more about Architectural Commercial Building Designs, Home remodeler Washington DC, call Tejjy Inc. at 202-465-4830 or info@tejjy.com for Architectural & Engineering Services, BIM Services, BIM Engineering Services, BIM Consulting Services, Construction Management Services, and Permit Expedition Services.