Finding the right architectural firm is often a difficult task for the project stakeholders. They have to take into consideration various aspects like the techniques of seeking the right architecture firms, crucial strides followed by residential architecture firms to ensure compliance with buildings, assessing whether commercial architecture firms really meet customized home remodeling services, etc. Several other questions also arrive in the mind of the construction professionals for appointing an architectural design build firm. The scenario is more or less same whether you are choosing architecture firms in DC, Maryland or other places in USA.
Some of the top engineering firms in Washington DC provide the perfect solution for complex projects, giving a successful fruition of your ideas. Whether you want to remodel your home architecture, bedroom, kitchen, bathrooms in DC or commercial space, selecting the right architectural engineering firms would add greatest value to your home investment, leading your project towards success.
Here are the following tactics that would help you to analyze the design strength and weakness of architecture firms in DC: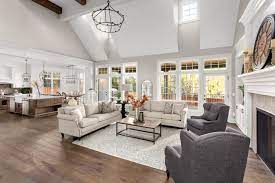 Make a prudent search for an architecture firm
While searching for architecture firms, ensure the fact you are selecting licensed architects who are trained in the process of design and construction. Proficient residential architecture firms are able to plan and design homes,  considering the space, design, safety, accessibility, construction materials, aesthetics, costs as well as building schedule. Engineering firms in Washington DC develop precise ideas and convert them into reality. Check out the fact that they are ethically bound by codes of conduct, following local laws and regulations. As per American Institute of Architects, there are about 100,000 licensed architects in the USA. So, you have to carefully choose the one who will provide home remodeling service, conforming to the aesthetics of your building structure along with the functionality, safety and public health and welfare in mind. This should be in accordance with The National Council of Architectural Registration Boards. Look  into the local architectural institutions for finding architecture firms in DC. Another way is searching for referrals by asking families, friends and colleagues. You could also search houzz.com for home remodeling services based on your style or location like for instance"modern residential architecture firms in DC".
Go through the portfolio of design build firm
You need to visit the websites of design build firm and look through the earlier projects. Ensure the fact that the works of home remodeling, kitchen and bathrooms in DC inspire you. Consider the capabilities of engineering firms to accomplish architectural services who have a good account  of undertaking similar projects like yours. Spend quality time considering the type of architecture you like and find examples for that. Viewing the instances would help you make the right decision for choosing your architecture team.
Weigh up the values of architectural firms
All residential and commercial architecture firms have a set of core values for driving designs and operations. Sometimes the values are explicitly stated on their websites and sometimes you have to ask the architecture firm directly. Every firm must know their purpose and collaborate with people accordingly for sharing these beliefs. In case the core values match with your home remodeling needs, go ahead with that design build firm.
Define your basic architectural design service requirements
The basic architectural designs are demarcated by AIA and they are included in the proposal of an architectural firm. Nevertheless, you are required to create a clear project idea with various phases, including pre-design, feasibility study and many others.  This is the groundwork upon which an entire architectural project is created. Commercial architecture firms help to guide you throughout the process for determining priorities, constraints, opportunities and feasibility of your timeline and budget.  Some of the basic services of the phases include:
Schematic Design: This helps to establish conceptual design, scale and associations amongst spaces.
Design Development: This stage facilitates in refining design and preparing plans, elevations, building sections and various other details.
Construction Documentation: This stage is involved in the preparation of construction documentation, comprehensive work drawings and various other specifications for construction.
Bidding & Negotiation: In the stage of bidding and negotiation, engineering firms in Washington DC solicit bids from contractors, negotiating the contract for construction.
Contract Administration: It is also important to administer the construction activities, including the suppliers, contractors and other service providers to ensure that the project is created in accordance to the construction drawings and specifications.
Check out their competence with digital models
Currently, intelligent 3D Modeling with BIM enables the architects to virtually build dream homes at the pre-construction stage. This helps in improved coordination amongst all architectural, structural and MEP services, as well as track and schedule components. Further, BIM 3D modeling helps the residential and commercial architecture firms to visualize every facet of your room and eliminate the risk involved in design and construction. So, find out top architecture firms using BIM modeling in their design process.
Hire top architecture firms in DC
Follow these simple strategies for hiring one of the best architecture firms in DC.  Tejjy Inc. is one of the best BIM engineering firms in Washington DC to deal with your architectural and engineering requirements and ensure that you aren't overseeing a crucial aspects that could upset your project. Consult BIM consultants of Tejjy Inc. in USA at 202-465-4830 or info@tejjy.com and create your customized home in an exclusive style.