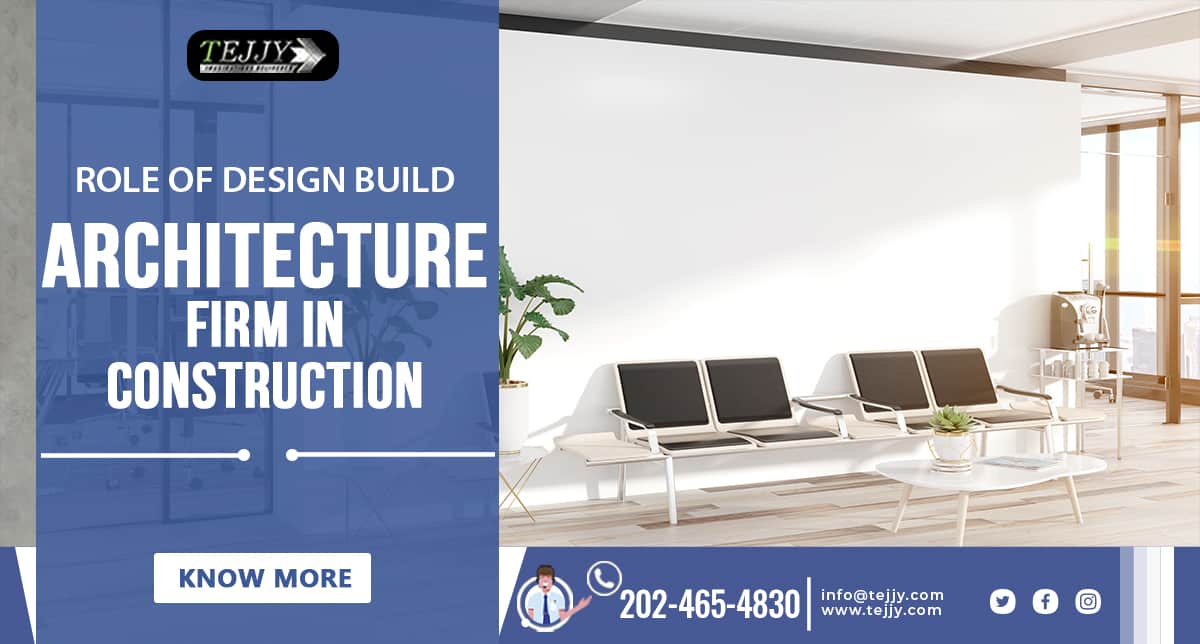 Today, top architectural firms are providing designs, construction documentation, and construction management services for diverse residential and commercial construction projects. Architecture design firm are playing a key role in pre-design services encompassing master planning of an existing building.
The architectural design process implemented by architectural design firm endorses that the building requirements are comprehended prior to the creation of construction documents. Architectural firms in DC enable marketing BIM presentation, bidding & negotiation for home remodeling in Washington DC. Further, commercial architects support construction & contract administration. Proficient DC residential architects and permit expediters are competent with DCRA codes and thus are able to manage approvals for building permits, facilitating home addition, renovation & remodeling.
Before, delving deep into the role of design build architecture firm in construction, let's take a look at the design build solution provided by DC residential architects in construction:
What is Design Build Solution?
Design-build firms constitute an emergent part of the building landscape. Architectural design firms take care of the design and construction phase of a project. Many architecture firms in DC prefer to work with skilled general contractors on their home, kitchen and bathroom remodeling in Washington DC. Through a design–build solution, commercial architect as well as residential architects bring all project stakeholders together during the pre-construction stage for identifying and addressing issues related to construction cost, schedules and construct ability. As a result of which, many of the design-build architecture firms in DC are able to mitigate conflicts between architects and contractors, reducing the risk of design errors.
Role of Design Build Architecture Firm in Construction with BIM
Top architectural service providers in USA deliver BIM services for home remodeling in Washington DC, kitchen renovation, room remodeling and bathroom remodeling in Washington DC, MD, VA & Baltimore areas. Best architectural designers assess client property and discuss the scope of work for conceptual/schematic  and detailed design development and also for construction documentation with detailing, sections and formation of material schedules. They deliver digital drawings of existing rooms, renovation plans in 3D views and make a rough 5d BIM cost estimate after completion.
Schematic Design Development in Revit LOD 200 Model 
Design build architecture firms in DC deliver 3D floor plans at all levels with MEP equipment, structural elevations and wall sections, with Revit modeling. The schematic design build phase is associated with the understanding of the architect's sketch for several projects. Associated with LOD 200 Revit Modeling, the stage of schematic design development encompasses building masses substituted with generic components. Constructability review and 5D BIM quantity extraction/takeoff based on explicit elements are conducted during this stage.
Detailed Design Development in Revit LOD 300 Model
Residential and commercial architectural services firm provide 3D floor plans in Revit 3D BIM model with design & plumbing layout, structural networks and exterior elevations with the design of openings & finishes. At this stage of design development, the schematic design decisions are accomplished in greater details, corresponding to LOD 300. 5D BIM quantity takeoffs, construct ability review and architectural, structural and MEP shop drawing preparation are performed at this stage for BIM clash detection, energy analysis & cost study. BIM design development services also help to make accurate pre-purchase evaluation for construction project during the design build stage.
Construction Documentation in Revit LOD 400 Model
Models of BIM architecture firm in DC embrace design modifications coming from clash resolution. The architectural service firms provide interpreted 3D floor plans along with dimensions of rooms, walls, doors, window layout, exterior elevations,  shop drawings and as-built drawings. Construction documentation produced from 3D BIM modeling acts as a bridge between building design and physical building stage, including shop drawing preparation as per building requirement. This stage of construction documentation matches roughly with LOD 400 Revit Model, encompassing accurate elements in terms of shape, size, orientation and location with fabrication, assembly & other details.
To get the design build services from top architecture firm, seek one of the best Revit BIM Modeling companies in USA. Tejjy Inc. is one of the best BIM service providers in USA, delivering construction drawings, design collaboration, 3D modeling, Revit family content creation, 4d scheduling and 5d BIM cost estimation. Call at 202-465-4830 or info@tejjy.com for discussing your construction project with BIM modeling experts.