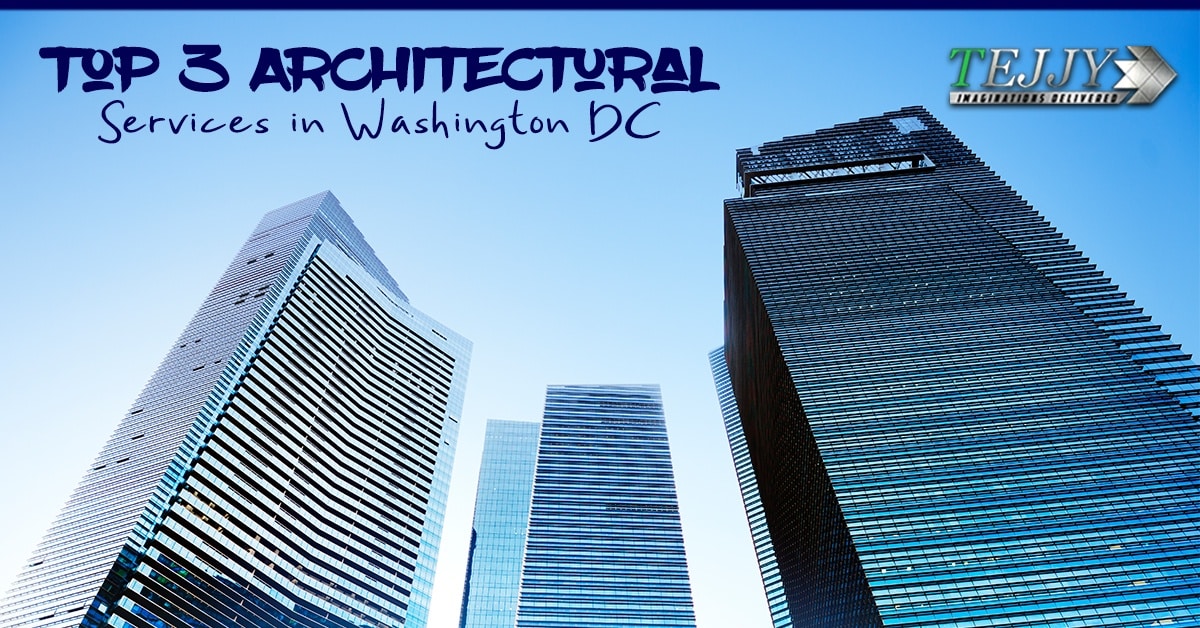 Want to implement architectural services in the USA? Look for one of the best architectural firms in DC, Virginia, Maryland, and Baltimore areas in the USA, who can integrate digital design with architectural engineering for pioneering solutions. You may opt for a cost-effective architectural company in DC, which provides a revolutionary approach to the Architectural, Engineering & Construction sector.
Here are the top 3 architectural services in DC that can help you in your home remodeling, house renovation, residential architectural development, home additions, and commercial architectural development:
Architectural Design Services: You can outsource architectural design services from competent architectural service firms in DC for architectural 3D BIM modeling, concept designing, interior designing, exterior designing, floor plan layout & 3D visualization support. Professional designers & experienced residential & commercial remodelers in DC provide a tailored solution for your landscape design, modern interior designing, and furniture product design and guide you wisely for your home, condo, basement remodeling, kitchen remodeling, and bathroom renovation.
Permit Expediting Services: Permit expediters well versed with building codes of DCRA permit approval to provide building permits for residential & commercial permit approvals. Some of the top permit expediting services for architectural firms in DC include Permit Expediting, Building & Zoning Codes, Permit & Zoning Research, Building Code Research, Third Party Plan Review & Inspection, Residential Permit for Home, Kitchen, Bathroom, Landscape, Interior, New Construction Permits, Commercial Permit, Traffic Control Plans, Land Use Permits Planning & Services and Stop Work Order Removal.
Architectural BIM Services:  Proficient Design-Build experts, Architects, BIM Modelers & Engineers, collaboratively analyze architectural design through Building Information Modeling technology. BIM helps to make the planning, designing & monitoring of construction beyond excellence with clash detection & coordination during the pre-construction stage. Modern Building Information Modeling tools and software applications are implemented for real-time tracking of construction activities, cloud database management for accurate architectural project execution. Integrating BIM in architectural workflow helps the designer to successfully remodel or renovate projects even in a complex environmental set-up.  Key architectural BIM services include Master Planning, Concept Design, 3D Modeling, Work Drawings, BOQ (Bill of Quantity) Specifications, Tender Drawings, Construction Documentation, and Sustainable Design.
Choose a Professional Architectural Service Provider in DC
Tejjy Inc. – Women Minority Certified Business in DC delivers comprehensive architectural services for design-build firms in the USA, serving the DC, VA, MD & Baltimore areas. Starting from the pre-design, schematic & conceptual designing, bidding, construction documentation with site plan, floor plan, building details & outline specifications, the architectural designers of Tejjy Inc. know how to effectively use space while designing a room and floor for commercial and residential projects. Call the BIM Modelers, Permit Expeditors & Architects at 202-465-4830 or email at info@tejjy.com for affordable Architectural Engineering Solution in the USA. The architects will support your building design for commercial construction, educational construction, healthcare, government, and residential construction projects. A strategic approach taken by the architects, designers, engineers, BIM Modelers, construction managers, and permit expeditors of the Tejjy Inc. team helps to augment the ROI (Return of Investment) of AEC clients significantly. Furthermore, the visualization support provided by Tejjy Inc. along with seamless design coordination & accurate estimation with in-house BIM design service team facilitates high quality assured architectural engineering and design services for home renovation and addition.