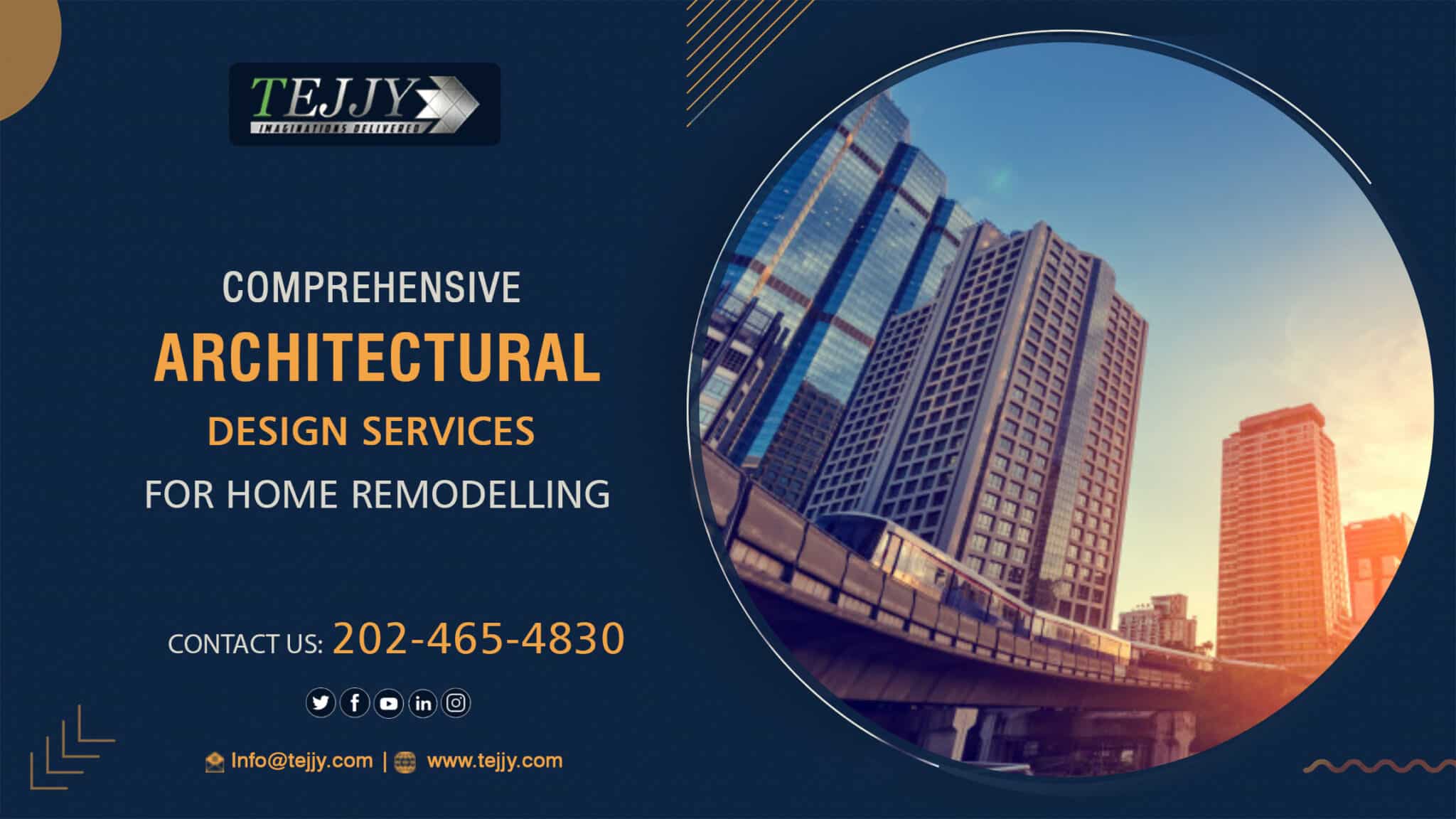 Building a customized home is an experience of a lifetime. The expedition begins with an idea and ends with a well-designed project. However, important decisions need to be taken for home remodeling, that may vary as per the project type, delivery method, and selection of design professionals. Work with residential architecture firms for customized home renovation. You can also appoint BIM companies in USA for getting comprehensive architectural services and permit drawings as per your budget requirement.
What are Architectural Services?
Comprehensive architectural services encompass various facets of the design and construction from inception to completion. Proficient architects of BIM companies in USA are able to guide you in the right path and ensure that your project runs smoothly. As an advocate, architectural firms facilitate you  in making the best decisions and communicating to other project stakeholder on your behalf. They ensure that your project meets the design intent of architectural drawings and is accurately created as per the industry standards and local codes.
Stages of Architectural Building Design Services:
Pre-Design Stage
Stage of Schematic or Conceptual Design
Design Development
Construction Documentation
Pre-design Stage
Residential architecture firms understand the project requirements and priorities. The initial phase of design is like a phase of "discovery", where the architects assemble information about the project from codes and sites.  All project problems are defined in real terms matching the budget, timeline and objectives. Usually, a pre-design phase includes zoning and code review, project program and site analysis.
Zoning and Code Review – Architects who work with home remodeling services thoroughly review the building codes and regulations for making an impact on the process of project approval. This encompasses looking after area commissions, zoning codes, environmental limitations, fire codes, and long reviews.
Portraying an outline of Project Program – Architectural firms start this process of designing by completing client questionnaires. The questionnaire gets started by portraying an outline of the project. With these questions, the project brief is obtained by getting an essence of the entire project supporting program documentation. Top architectural home renovation service providers in USA transform the construction document into reality with the help of Building Information Modeling.
Construction Site Analysis – Most of the residential architecture firms provide construction site analysis for architects at the pre-design stage. Top architects look at the local site conditions, including climate, wind pattern, solar outlook, topography, and other substantial facets specific to your site. Starting from the stage of zoning & code analysis, architectural BIM home renovation service providers overlay local restrictions on site plans and produce site diagrams for opportunities and strategies to explore in the next phase.
Stage of Schematic or Conceptual Design
Architectural firms collect information during the pre-design stage and create studies from the beginning to block out space on the site. Residential architecture firms produce different design options. The initial conceptual design lies in loose sketch form, inciting new ideas and feedback. Towards the end of this stage, designs are created for other concepts. It is from that stage, concepts are enhanced for schematic design drawings, making them accurate with actual dimensions. At this stage, initial cost estimates are obtained from the BIM model to confirm the budget and make necessary adjustments.
Design Development
An approved schematic design from the previous phase facilitates BIM companies in USA to start work, refining the project and making it real through detailed drawing creation. BIM architects use masses, relationships, alignments, materiality and other details. At this stage of design development, drawings show comprehensive detail of wall thicknesses, window, door sizes, building systems, building assemblies, and structural components. BIM Engineers carry out research and choose all interior materials and finishes, paint colors, fixtures, and cabinetry design. All such components are crucial for the success of design and get integrated in the construction process in a cohesive way.
Construction Documentation
The phase of construction documentation outlines all technical and specifications about a project and is used for project bidding and construction. Depending on whether you'd like to bid the project or negotiate a contract, we create the drawings and the level of details.  A typical project includes the drawings of site, floor and foundation plans, exterior elevations, building sections, door and window details, interior elevations, structural engineering plans and other details.
Consult top architectural BIM service provider in USA for residential design
Do you like to avail comprehensive architectural services? Get in touch with Tejjy Inc. BIM engineering company and get the best residential architectural services for home remodeling. Consult proficient BIM consultants today at 202-465-4830 or info@tejjy.com.