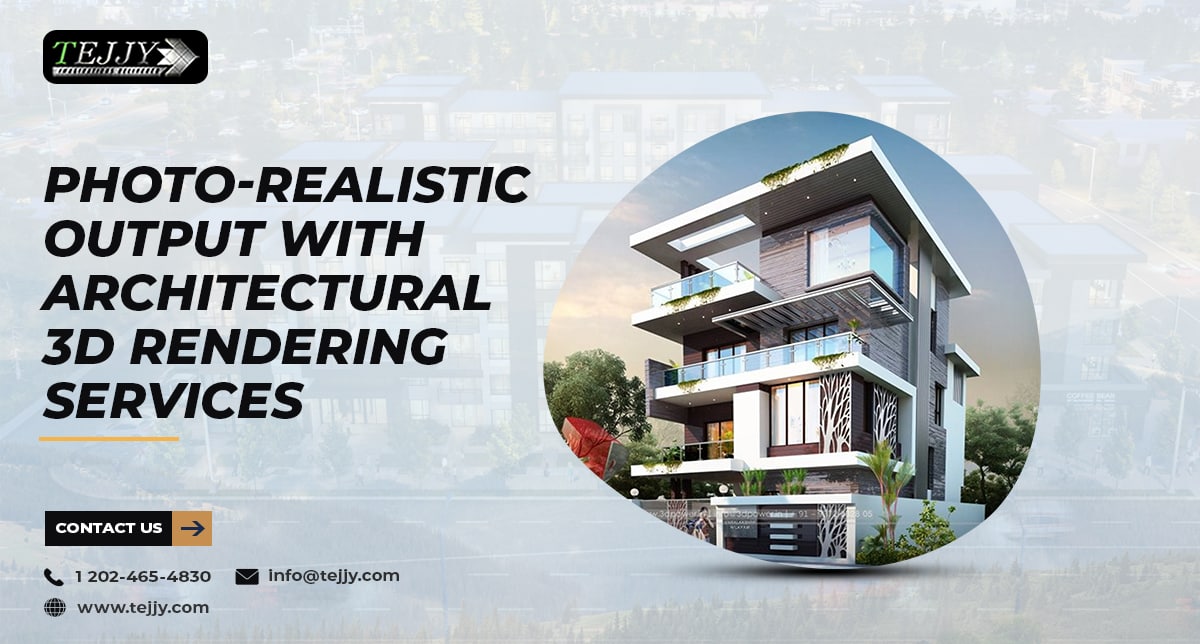 Want quality Architectural 3D Rendering Services for residential, commercial and institutional structures? 3D Rendering can help to showcase quality photorealistic output to potential clients before the actual commencement of the project.
Architectural 3D Rendering Services add value to realtors, architects and property developers in the minimum time frame and optimal prices. A competent architectural 3D rendering service provider can accentuate your property marketing, using quality visuals across social media platforms such as YouTube, Instagram and Facebook.
Bunch of Architectural 3D Rendering & Visualization Services:
Architectural 3D Renderings:
3D Exterior, Interiors & Floor Plans
3D Aerial Visualization
Virtual Staging
Architectural 3D Animation:
3D Walkthroughs &Virtual Tour
BIM Virtual Reality 360 Construction
Architectural BIM Modeling & Drafting:
AutoCAD Drafting
Construction Detailing
What is 3D Architectural Rendering?
Whenever a CAD or PDF file including site plan, floor plans, elevations, and sections are converted into a 3D model and applied with furnishings to build a photo-realistic image, it's entitled as a 3D render.
There are 5 main types of 3D rendering options for the property developers including:
3D Exterior Rendering – This emphasizes on the outside of the property and the surroundings.  You may choose only on the building or get a render including the surrounding neighborhood and landscapes such as water bodies, fences, vegetation, and porches. Different lighting conditions can also be tried around like the Morning, Dusk or Daylight. Weather conditions like the Rainy or Snowflake can also be manifested into striking marketing collaterals.
3D Interior Renders – Interior renders divulge the vantage point of the insides of the property. Developers can show a specific view to their customers capturing several zones like the entrances, halls, and arrangement of diverse facilities in the lobby.
3D Aerial Render – This helps to showcase the property from the above, focusing on the neighboring environment of the building. 3D Aerial renders are perfect for showcasing how the new building will fit into the existing environment.
3D Floor Plan – The rendering of the 3D Floor Plan gives a penetration to the conventional 2D floor plans. The floor cut renderings let prospective purchasers visualize themselves in the home or building and comprehend the spatial arrangement of several areas within the property.
3D Walkthroughs – It is the most valuable deliverable that provides a video output where a client can take a virtual tour of the property in a lifelike manner. The 3D animation facilitates the prospective buyers to take a simulated tour of the building before the beginning of the actual construction for providing a strong sense of the feel, layout & features of the property.
What are the Common Practices for 3D renders?
Image marketing is the pivot of real estate marketing and 3D renders play a key role in this regard.
Obtaining Permits & Approvals of Local Bodies: Depending on the place where you want to develop the property, there could be an obligation for presenting your project plan with the local associations for permits. Showcasing 3D Aerial Views together with 3D Exteriors reveal the way newfangled structure shall merge with the current surrounding or neighborhood.
Promotion: Property development agencies are often required to undertake extensive promotion of their building process. This helps in attracting prospective tenants or buyers to the property. 3D renderings are indeed spectacular, facilitating the property developers to develop an interest in the local community.
Ongoing Marketing: Animations and virtual 3D floor plans let the property development companies seek ongoing marketing schemes without leaving their offices. This helps in showcasing the properties on the website or social media and makes them available to interested parties.
Quick Financing: Using 3D renders, it is easy to get apt financing for a property, which is often challenging in the development cycle. Laying technical reports before a financier could be a bit confusing. However, 3D render facilitates in revealing the vision in an accurate way.
Enhanced Communication: 3D rendering helps in comprehending blueprints within a team of technocrats, which can otherwise be frustrating and time-consuming.
Reduced Cost of Development: Errors may occur during the design phase, which one wants to identify before the onset of a building process. 3D renderings facilitate the project stakeholders to detect and correct errors quickly, thus reducing the costs of project delays.
What could be the expected price of Architectural 3D Rendering Services in the USA?
Exterior Rendering for Residential Project @ $325-600 per image
Interior Rendering for Residential Project @ $250-500 per Image
Exterior Rendering for Commercial Project @ $375-850 per Image
Interior Rendering for Commercial Project @ $275-650 per Image
Exterior Rendering for High Rise Buildings @ $725-1500 per image
3D Floor Plans @ $215-450 per floor
360° Virtual Reality @ $385-1500 per camera shot
360° Virtual Reality @ $385-1500 per camera shot
Animation @ $65-100 per sec
Choose a Professional 3D Rendering Company in the USA
Get in touch with Tejjy Inc.– an architectural & engineering service provider in DC at 202-465-4830 or info@tejjy.com to get 3D Architectural Rendering, 3D Visualization & Animation Services for commercial & residential projects. Experienced professionals of Tejjy Inc. build impactful marketing creative for AEC projects. Be it 3D Interior Rendering of Living Area, 3D Renders of Living Room in High Rise Tower, 3D Daylight Rendering of Living cum Kitchen, 3D Commercial Exterior Rendering, Exterior Front view of HD Theatre or 3D Interior Living Room Rendering with Style & Simplicity, Tejjy Inc. delivers all with a unique grace & finesse.