Safety At Every Step– Our Priority
Every individual from skilled staff to the client involved in Construction project management is valuable to Tejjy Inc. Safety is our prime concern for our dedicated and passionate team. We ensure a safe environment for our team to work by adhering to the safety standards. To avoid injury, we educate employees with the latest techniques and safety ideas through workshops. We are striving to achieve excellent results in reinventing your dreams with quality standards in safe and secure job sites. Collaboration and integration during all the construction modules is the key to our success for SAFETY.
We are also committed to create and maintain a safe online experience for everybody who visits our website, as we help them navigate safely and securely. Tejjy Inc is sensitive to privacy issues on the Internet and believes it is essential for the website visitors to know the way we treat their information. You can visit our website without disclosing your details. Our servers collect domain names but no email address of web visitors. The report helps us measure the number of visits and time spent on our website.
If you are looking for Construction Management , BIM Services, Permit Expeditor, CAD Designer & Drafter reach us at 202-465-4830 or info@tejjy.com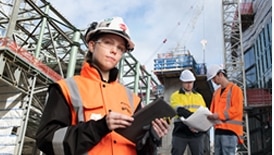 Time & Quality
Designing Dreams …Building Relations
Dedicated to our commitment Tejj Inc. follows high-quality standards in time-efficient manner for a project. We are uncompromising on the quality of deliverables in a time schedule for construction development life cycle. We believe in strictly abiding secure conditions while working for the services in MD, DC, VA in and around USA. Adhering to the quality control from conceptual stage to each module throughout project execution and commissioning our Construction professionals create the custom-tailored solution as per client's requirement. Our goal is to deliver the inimitable output within predefined schedule.
Tejjy Inc. professionals adopt latest construction technologies in a collaborative environment to work economically from the planning phase to execution and post-execution stages. This helps in creaing detailed design planning for smooth execution of a project within predefined schedule. Resolving of issues at pre-construction stages helps our stakeholders in escalating profitability with quality infused innovative solutions within their budget.
Our team has an extensive expertise across residential, commercial, industrial, health and religious construction and engineering projects. Tejjy Inc has proudly delivered a comprehensive portfolio of projects. Our clientele includes Federal , State, Local Government as well as Commercial and Residential Industry. Tejjy Inc provide services that include Cost Control, Estimating & Scheduling, Quality Assurance & Control, Risk Management, Owners Representative, Feasibility & Design, and Commissioning & Decommissioning, BIM, Construction Project Management Solutions in USA.