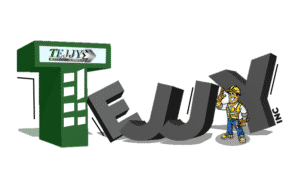 T —— Technology (Innovative).
The prime motto that drives Tejjy Inc is innovative technology adoption. Tejjy Inc continuously embraces technologies like Virtual Reality, 3D Printing, BIM, CAD, Drone, GIS Integration, at a breakneck pace to bring a paradigm shift in the construction sector.
E ——- Engineering Excellence
Delivering construction projects with proper planning to commercial, residential and government industry.
J ——- Joggle For Better Designing.
Tejjy Inc is continually joggling to shape the design-build projects, reducing cost, and delivering projects on time.
J —— Joining(Collaboration).
Our team of experts collaborates coherently to integrate the pre-build and post-build stages of construction to envision your dream into reality.
Y —–Yield Maximum Value to a Project.
Tejjy Inc. yields sustainable, built environments to maximize value for clients.
The word Tejjy has been derived from the name of the Hindu Goddess. Vaishno Devi, who has another name Tejas.
We abide by the mission to combine the power of technology with the Construction Industry to overcome the challenges.
For further details about our services in construction management, building information modeling, computer-aided design and draft please visit us at https://www. tejjy.com/services or call us at 202-465-4830 or drop a mail at info@tejjy.com.